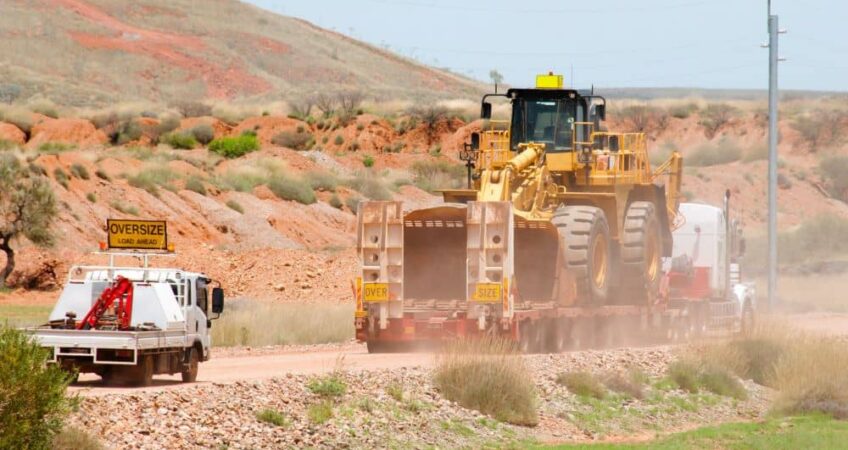 Transporting oversized loads is a complex task. There are requirements and arrangements to complete before you're permitted to take to the road. As a logistics company, we know about rules and regulations that should be followed, especially in transporting the over-dimensional load from one point to another.
When we talk about oversized loads, it's not just about metal sheets on the roof rack. Defining oversized loads and determining what counts as one is the first step towards understanding the best and most lawful way of handling them. Oversized loads are those exceeding restrictions regarding weight, height, and width deemed safe for roads and freeways. Anything oversized can no longer be dismantled or delivered in smaller and lighter pieces, resulting in an extremely large load.
In WA, the mass and dimensions limits are described in full in Part 8 of the Road Traffic (Vehicles) Regulations 2014. It states the following:
Motor vehicles should not exceed 2.5m wide when driving on a freeway
If within a central zone, motor vehicles are allowed up to 5.5m wide and 30m long
12.5m long, 14.5m long limits for controlled access buses, and 18m long for articulated buses
Semi-trailer distance from the articulation point to the rear overhang line should not exceed 9.5m
Rigid vehicles allowed dimensions: 12.5m x 5.5m x 5.5m (LxWxH)
Prime mover towing a semi-trailer allowed dimensions: 40m x 5.5m x 5.5m (LxWxH)
Massive equipment and infrastructure used for mining, earthmoving, and civil construction often count as oversized loads. The same goes for boats, bridge components, agricultural machines, harvesters, drilling rigs, pump trucks, mobile cranes, tractors, and turbine blades. They are categorised under oversize and/or over mass (OSOM) vehicles legislation, which typically requires permits.
Regulations to Know About
All states and territories generally have their own rules when driving or transporting massive loads that are wider, longer, and heavier than standard vehicles and are called Restricted Access Vehicles (RAV). These loads are subject to specific regulations to make sure everyone on the road is safe and will gain fair access, especially when traversing national roads. Dimension limits are imposed on oversized loads, as well as other requirements, including:
Night travel restrictions
Warning lights installed on the front, back, and sides of the vehicle
Minimum following distances (at least 200m from other heavy vehicles in front in WA)
Mass limits based on the vehicle's axle group
Full route map of the destination
Strict speed limit adherence (80km/h in WA)
Load restraint compliance
In some regions, a police escort is required. In WA, a Traffic Escort Warden (TEW) is required for all loads exceeding 5.5m wide or 40m long. Service fees range from $1,040 to $2,600 per day. If the law compels you to have a pilot vehicle, be sure the driver holds a Heavy Vehicle Pilot Licence, except if he/she has acquired Heavy Vehicle Agricultural Pilot Authorisation.
Additionally, the driver of the Restricted Access Vehicle must always comply with signals and directions provided by the lead pilot. Escort or pilot vehicles are not allowed to carry a load or tow a trailer. They can carry tools, substances, and equipment that may be useful for transport. They should also have a warning sign, such as "Oversize Load Ahead," along with two Wig Wag Lights or alternating flashing white lights on the front.
To be exempted from a pilot or escort vehicle, the RAV should not exceed 26m long and 2.5m wide. Prime movers and low loader trailers with no dollies do not require a pilot vehicle provided that they are at most 26m in length and 3.5m in width.
Required Permits for Delivering Oversized Loads
A permit is needed to drive a Restricted Access Vehicle on a public road. All vehicles and vehicle combinations that exceed the following cannot operate without a permit:
2.5m wide and 4.3m high
12.5 long for rigid vehicles and 19m long for combination vehicles
The gross mass of 42.5 tonnes
6 tonnes on a single steer axle
10 tonnes on twin steer axle groups with non-load-sharing suspension and 11 tonnes for load-sharing suspension
20 tonnes on tri and quad axle groups
Before getting a permit to transport oversized loads, make sure the vehicle is licenced by the Department of Transport. The process involves inspection of the vehicle, submission of Form VL17, along with identity and vehicle ownership documents, and paying vehicle registration fees.
After getting your vehicle licenced, you are also required to register as a RAV operator. The document to fill out can be found here. The next step is to be accredited under the WA Heavy Vehicle Accreditation (WAHVA), which is mandatory if you're required to have a permit. It is required whether you're operating within WA or other states.
Permits for Class 1 RAV cost $25 for a single trip consisting of a large indivisible load. Meanwhile, if you're carrying over mass loads, your permit will cost 1 cent per kilometre for every tonne that exceeds the accepted statutory mass defined under the Class 1 Oversize Period Permit.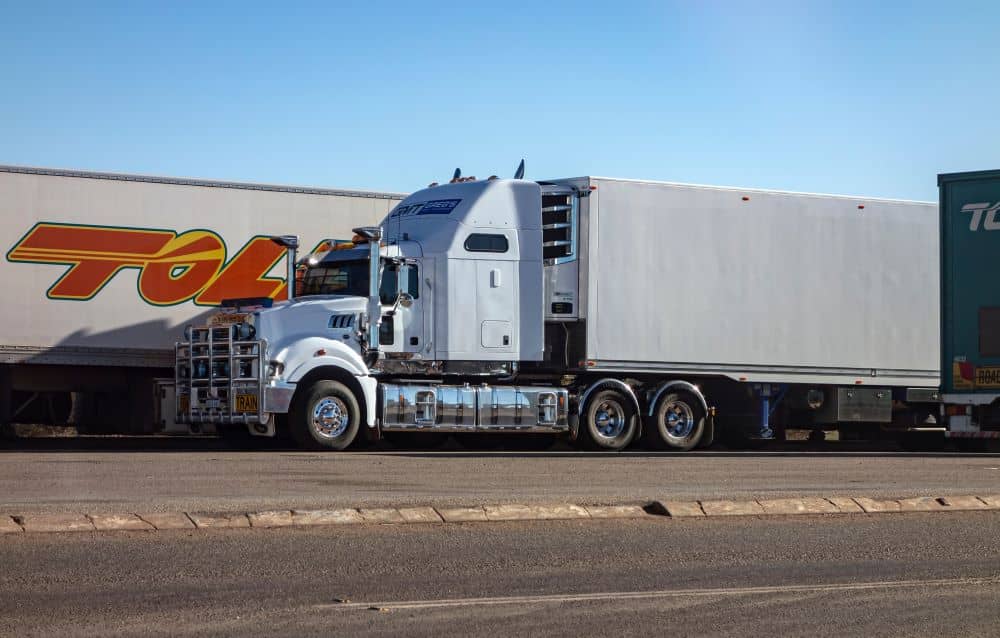 Vehicle and Fleet Standards
Different types of permits are required depending on the vehicle being operated. Oversize/over mass (OSOM) permits are stated above, but they can be obtained for longer periods. Suppose you regularly transport large loads, including a boat that's over 2.5m wide. In that case, you can gain access across WA (except freeways) with a $50 permit, valid for three years.
Meanwhile, a low loader over mass with a gross mass of 92.5 tonnes can obtain a permit valid for 12 to 36 months. Fees start at $432 up to $2,880, depending on the type of low-loader vehicle you have.
Aside from OSOM permits, you may also want to be aware of the following:
Accredited Mass Management Scheme (AMMS): You should first be a registered operator to get this permit. The updated AMMS was introduced on 22 March 2021, providing conditions for more clarity and flexibility on operator requirements. One of the changes focuses on the absence of a need to identify a specific category of the vehicle on the permit. It, therefore, simplifies the process since the operator will only have to pay for the maximum modified mass required or the mass over statutory limits. That means you can use any approved combination of vehicles as long as they are within the modified mass limit prescribed in the AMMS operating conditions.
Agricultural Vehicles: All agricultural vehicles exceeding the defined dimensions and conditions specified above are covered by Agricultural Combinations/Machines Order 2022. These two types of Agricultural Orders allow eligible vehicles and machines to operate anywhere within WA except freeways without needing any permit. Machines can be operated on a road outside Perth's metropolitan area even with no permit, as per Agricultural Machine Order 2022. However, any over-mass agricultural machine under the Order will not be allowed to cross all the bridges listed in this document.
Special Purpose Vehicles: Vehicles that are not classified as tow trucks or agricultural vehicles and used for any purpose aside from carrying a load are under Special Purpose Vehicles. Examples are concrete pumps and fire trucks. Although they carry water, they have specific purposes.
Approved RAVs can carry other items apart from the sizeable indivisible load if they comply with the Guidelines for Transporting Multiple Items on an Oversize or Overmass Vehicle. For example, if it is a multimodal container, the vehicle should not be wider than 2.5m or higher than 12.2m. The height from the top of the container should not be over 4.6m.
RAVs are not allowed to travel at night unless they have obtained a permit to do so. Typically, any RAV with a length of up to 22m and a width of 2.7m can traverse any road. Rigid vehicles, on the other hand, can only operate on roads outside the Metropolitan Area. Any RAV that is 26m long and 3.5m wide are permitted to cross the freeways provided the journey is between 9:30 PM and 5:00 AM.
What About Other States?
The abovementioned permits and requirements apply to Western Australia only. Other states may have varying conditions. For example, Victoria allows loads up to 4.9m high, 5m wide, and 26m long without a permit to cross railways. Tramways require vehicles not exceeding 4.3m in height, 3m in width, and 26m in length.
Access permits for OSOM in New South Wales apply to vehicles under Class 1 Notice or Ministerial Order. Some examples include agricultural machines like grain augers, harvesters, and vehicle combinations used in mining and construction.
Queensland requires all vehicles and combinations to obtain a permit if they exceed 4.5m to 5.5m wide. The permit will allow them to travel on roads in critical areas but should have at least one police escort, along with two escort vehicles. The operator must agree to have at least three escort vehicles travel on main roads.
Let Us Help You
There is no one-size-fits-all permit for oversized load transport. Most permits are difficult to obtain and can take a long time to get approval, which can be a great hassle to haul oversized items within a strict time frame. That's why we're here to make things easier for you. At Australia Wide Haulage, we keep up-to-date and compliant with regulations and permits for over-dimensional loads. Partner with us to ensure that your goods are delivered safely and on time anywhere in WA or other states.