Heavy Machinery Transport
Perth's #1 Heavy Machinery Transport Company
When searching for a dependable team for handling various special types of cargo, choose Australia Wide Haulage. We transport large pieces of equipment for construction, mining, industrial, or any project in multiple locations across the country. Our fleet of vehicles are well-maintained with high-tech capabilities, plus our reliable drivers and logistics team provide superior service from start to finish.
Trust only the best in transporting heavyweight equipment, accessories, components, and vehicles to different parts of the country. Australia Wide Haulage has the experience, dedication, and support to ensure your heavy haulage needs are met without any issues and delays.
Get a Quote
The Key Benefits of Our Heavy Equipment & Machinery Haulage Service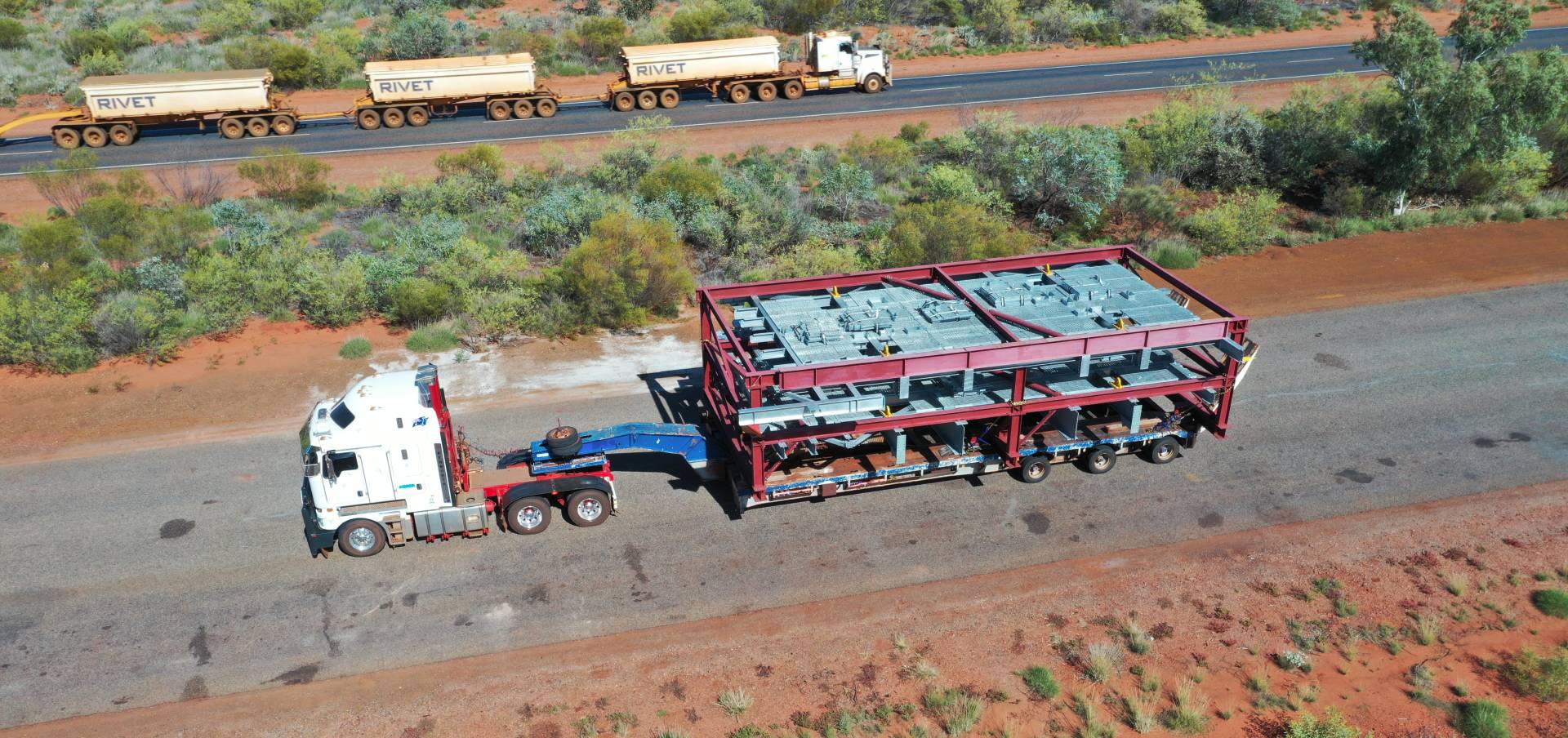 Our team of experts specialise in moving heavy equipment, and we take pride in our client-focused and personalised services. We are flexible and responsive to customer requirements, and we keep can you informed at every stage. Our customers can attest to our dedication to always going the extra mile.
When you work with Australia Wide Haulage, you work with drivers all classified to be the best in their field. In addition, our drivers are supervised by our expert team with many years of experience in heavy haulage and logistics. Australia Wide Haulage also adheres to any relevant industry regulations. From fatigue management, permits, vehicle maintenance, and licencing, among others.
Get a Quote
We also offer over-dimensional transport alongside our heavy machinery transport services to assist a range of industry sectors, including oil and gas, heavy manufacturing, infrastructure, and civil construction. With satisfied clients, we have been able to develop a strong reputation in the community.
We specialise in heavy haulage in Australia and transport using low loaders, trailers, and other vehicles, depending on the freight. We have been in this industry for several years, allowing us to understand how to transport heavy machinery, as well as general and smaller freight.
Australia Wide Haulage can transport a range of machinery and equipment, such as:
Farm machinery transport
Earthmoving machinery
Mining equipment and accessories
Heavy industrial components
If the item that you would like us to transport is not in the categories listed above, it does not mean we can't help! Call us today or send an enquiry to get more information. We can offer you a free quote, so you know if we're suitable for your budget and requirements.