The Leading Haulage Specialists
Australia Wide Haulage delivers flexible and innovative transport solutions that our clients and customers can rely on. We provide our services with a wide range of general freight, over-dimensional, heavy haulage, and oversize transport services. We make use of our own equipment, people, and dedicated systems, along with a service and safety team. Everyone works together to keep daily operations and projects to run as scheduled.
Our team of transport experts specialise in heavy equipment and significant projects. We take pride in our personalised and all-encompassing services from the planning stages to coordinating with the clients, all the way to management and execution of tasks at hand.
Our company has transported thousands of tonnes of equipment. It is one of the biggest reasons why we are recognised as authentic specialists and the chosen provider in heavy transport of many businesses in Australia. We never cease to raise the bar when it comes to delivering flexible, reliable, safe, and economical transportation.
We operate a modern line haul fleet ranging from 90 to 167 tonne rated trucks. Our experienced and motivated team of drivers is classified to be the best in their field. All drivers are supervised by our employees with many years of experience. They also have diverse specialist capabilities to allow the company to remain responsive, competitive, and adaptable.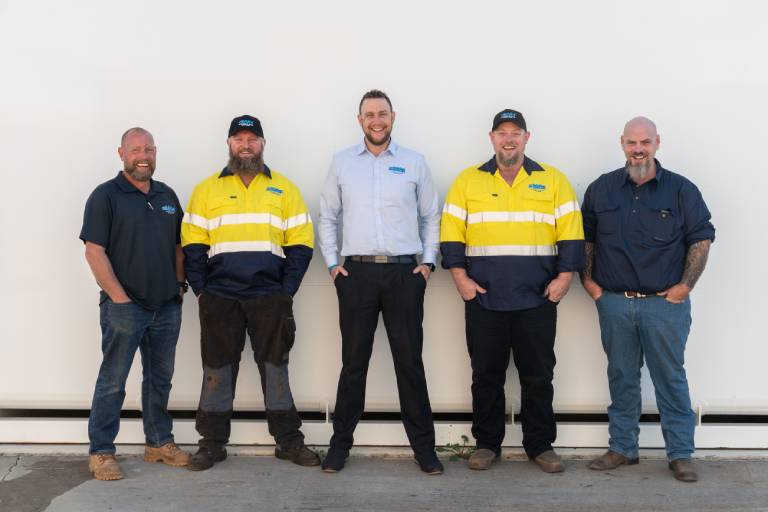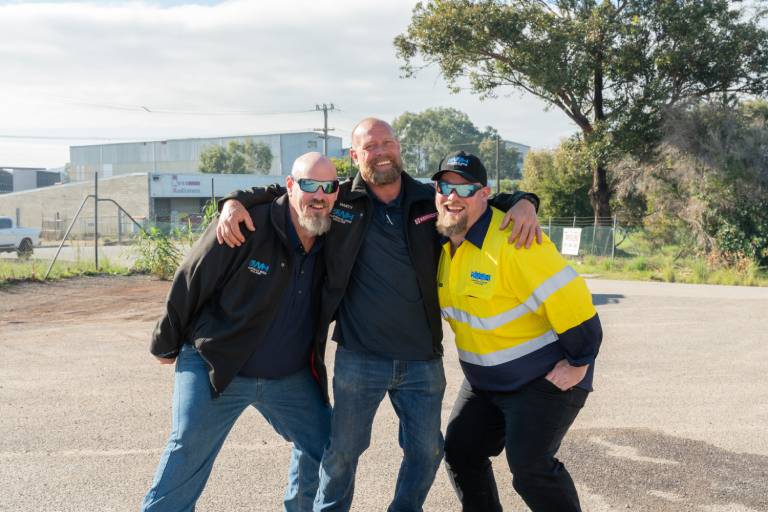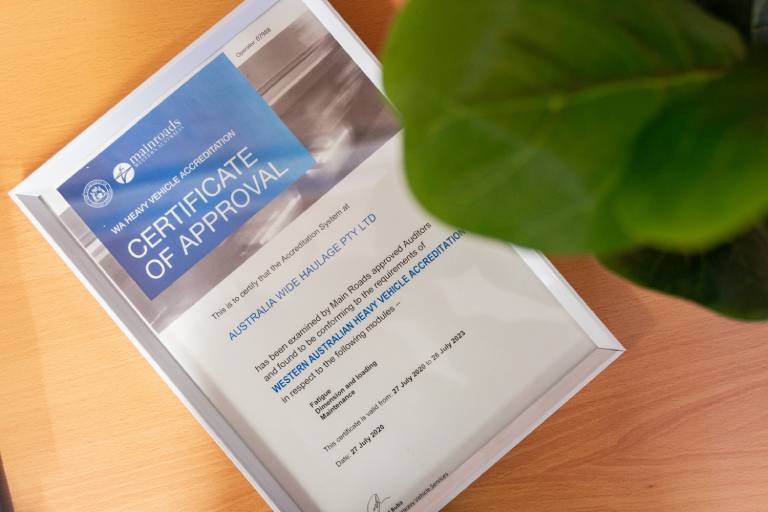 The core values of our company surround the guiding values of respect, responsibility, and integrity. We believe that accidents and injuries can be prevented and that each person has the right to go home safely. When it comes to our customers and clients, we show them respect because we know they will do the same. People perform at their best when they feel empowered and recognised.
In the workplace, we are dedicated to "Constant Improvement". Anything can be attained even when we start small. Our staff members continually look for areas where they can improve and help with the enhancement of our operation. We work together to achieve what is expected of us, including safe work practices.
The following are the core values that Australia Wide Haulage stands for. They are what inspire the continuous improvement and development of all our activities:
Commitment: We are dedicated to achieving superior results.
Respect: We respect everyone and are professional at all times.
Honesty: There can never be trust without honesty, which is why we strive to be honest and fair in the way we work.
Teamwork: Leadership starts with becoming a part of a team.
Always Learning: We are keen to adapt as we listen and then evaluate before execution.
Innovation: We have a clear commitment to continuous improvement, so we keep searching for creative, innovative, cost-effective solutions that help maintain corporate sustainability.
Customer Service: We understand the needs and demands of our customers, which is the key to great customer service.
Safety: It underpins everything that our company does.
Australia Wide Haulage has a critical mission, and that is to focus on safety, cost-effectiveness, and continuous improvement. Together, these qualities ensure that all our service offerings are of the highest standard. We always strive to give seamless logistics by achieving strong management and dependable customer service.
To our clients and customers, we promise to:
Provide high-quality transportation services
Invest in hiring employees that we trust and know to give their absolute best to represent our services and the company itself
Be concerned about the environment and stay in accordance with the latest industry standards
Put safety as our top priority always to ensure safe work procedures
Invest in good machinery, equipment, technology, and other solutions to give fast and accurate service
Live up to the highest industry standards
We have strategically positioned ourselves to provide comprehensive services interstate. We envision that we will attract the best projects, equipment, and people. We start by building and paving our way to reach these goals.
We have a work culture that we have built from the ground up, which we would like to improve further until we are able to set new standards of excellence. It is the company's vision to become the leading provider of freight movement and become respected for giving the best service to our customers.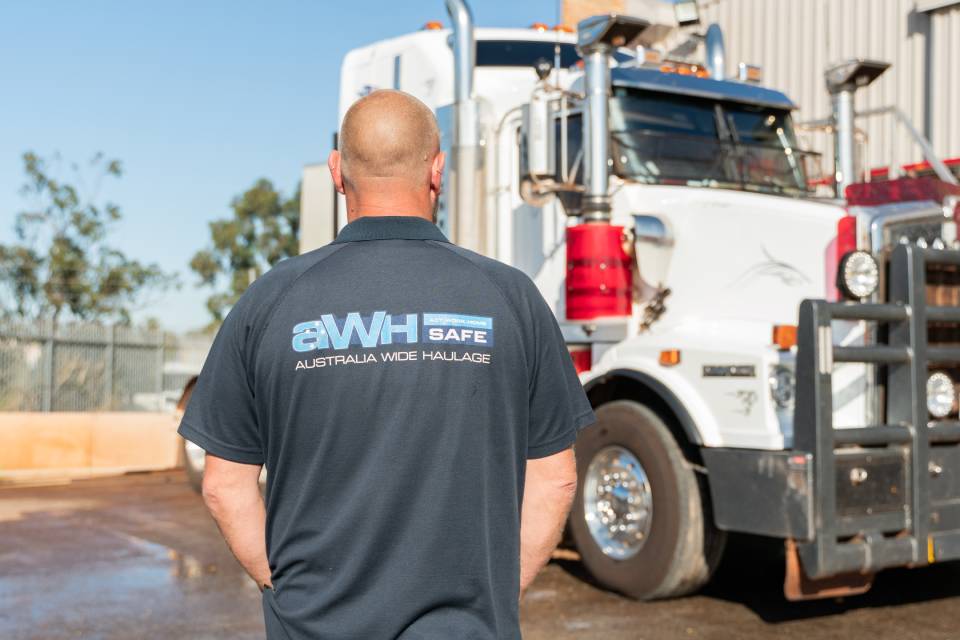 Our Fundamental Capabilities
Since our inception, Australia Wide Haulage has established a proven track record for providing high-quality and professional logistics and transport service that focuses on safety and reliability. Our company is fully Main Roads Accredited. We can transport over-length, oversize, and over-dimension loads. Our customers can attest to our dedication to always going the extra mile.
Our primary services include:
Mine Site and Remote Location Transport
East to West Transport
Over-Dimensional Transport
The Australia Wide Haulage Service Difference
Australia Wide Haulage is client-focused. We are among the most progressive companies in Australia with an extensive and modern fleet, including road trains, B-doubles, and low loaders. With a wide range of trailers and movers, we can transport heavy equipment of any size to any destination throughout the country.
One of the main purposes of our company has always been to provide client-centred solutions when hauling heavy equipment. We complement our services with the modern fleet that we use, which we accompany with innovative technology. Along with versatility, we have a diverse fleet that is sure to exceed your expectations. We do not just want to deliver; we also want to be presentable by looking and being at our best and most professional selves while out on the road until we arrive at the intended destination.
Our company provides a safe and efficient solution when transporting cumbersome equipment. It is something that we are proud of, and we would like you to experience. When asked why you should choose us, it will be one of our responses.
This business was built with the intention of having a loyal customer base. It is why we make sure that when someone puts their trust on us, we never let them down. We deliver on time correctly and properly every time. Now we are proud to say that our clients have made us the most trusted provider of heavy haulage solutions in the country.
We are aware that contractors of heavy transport are difficult to distinguish from one another. For this reason, we want you to know that we are different. You gain access to professional people and a company that cares. We have generations of experience in the industry, along with an extensive range of services and facilities. With these details, we know that you can never go wrong with your decision.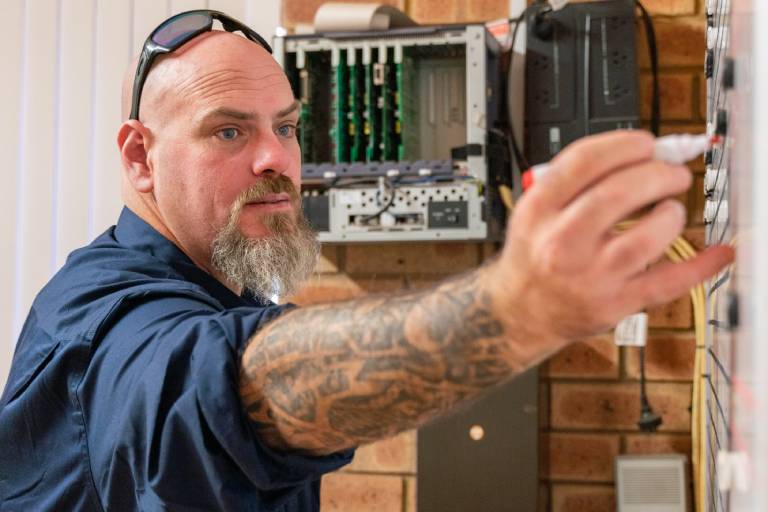 Our Safety First Approach
We take pride in our safety record because we know it speaks volumes. Safety has always been at the heart of our business and in everything we do. From the design of our heavy haulage fleet to the maintenance to continuous improvement, and route planning, we take safety seriously.
From an outsider's standpoint, what we do is incredibly easy. However, in reality oversize transport is not for the weak. It is a job that entails a lot of preparation, skill, and dedication. It is why we employ several strategies to ensure that we drive a strong culture when it comes to everyone's safety.
In the workplace, we deliver regular discussions that will help address general safety issues. We also take the time to conduct random tests to certify that each staff member can function properly, whether it is a drug or alcohol test. With these random evaluations, we provide you with the assurance that your equipment will always be in safe hands.
Another thing that we make sure that we do is in-person training and induction. We also have checklists and documentation for guaranteeing full compliance.
We are aware that providing heavy haulage service requires industry knowledge. We have put together an experienced team with people who are committed to fleet support, maintenance, and efficiency. Everyone is always on board with the upkeep of our facilities, trailers, and trucks. As a result, all vehicles are at their highest of standards and strict discipline so that schedules are met.
Finally, we adhere to any relevant industry insurance and regulations. Our company keeps up with compliance requirements that extend to fatigue management, permits, vehicle maintenance, and licencing, among others.
From Your Point of View As Our Customer
Australia Wide Haulage is all about providing a premium service. The best method of supplying this service is in the most meticulous way possible. We achieve this goal through comprehensive planning from every stage of the process. It also helps the management acquire a complete understanding of the project and the requirements of the customers.
We maximise our efficiency by ensuring our equipment is in top condition. It should also be perfectly matched with the load and the function needed. Projects never commence until everything has been verified and in place. We also perform project documentation complete with detailed drawings, plans to find the most suitable trailer for the cargo, convoy, and best routes until we reach the final cargo placement.
It is our objective to acquire successful results in every service that we provide for you as our customer. We base our process on our views, purpose, and values. With our safety-first approach, we are guided to achieve this target with your satisfaction in mind.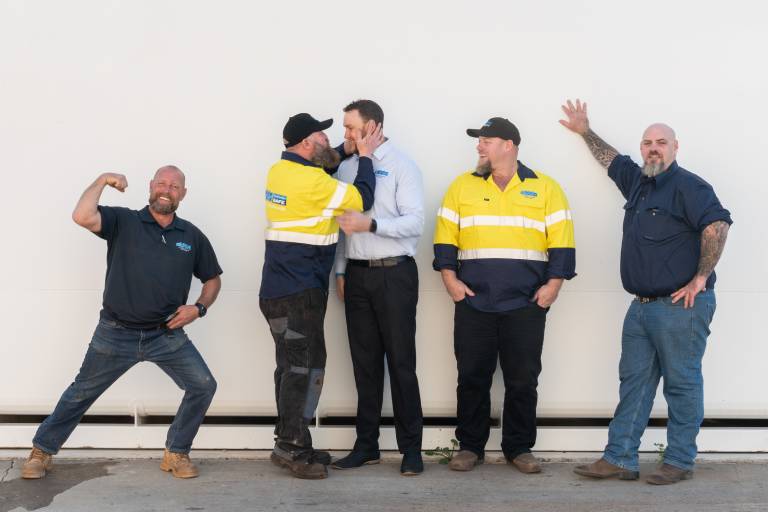 Registrations and Licenses
Our drivers are all MC licensed and include the following:
White Cards
Tilt Panel Cards
Dangerous Goods Licenses
MSIC Port Authority
High Risk Forklift
Telescopic Handler Competency
DAMSTRA – Holcim
Pilbara Port
RIO
BHP
And Many More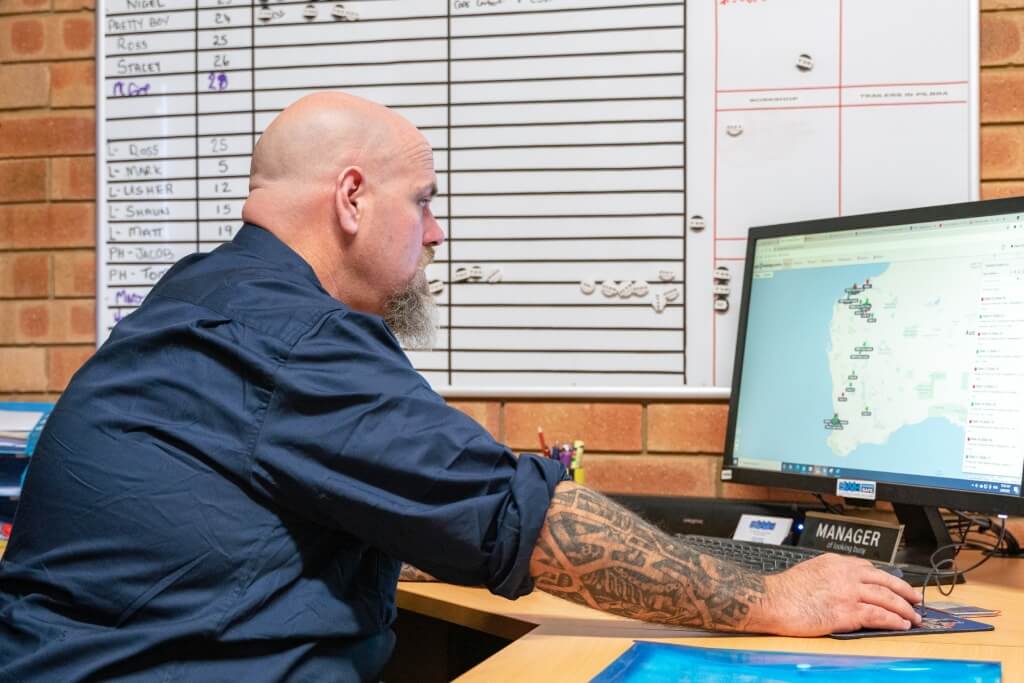 Australia Wide Haulage is committed to providing effective and high quality services to our customers and clients, supported by a full suite of safe systems and procedures.
Our company continues to improve and adapt to changes in systems, technologies and customer requirements. Australia Wide Haulage have developed our policies, procedures and safe work systems in line with
Main Roads WA laws and regulations. We are compliant with many of Australia's largest mining, oil & gas, and resources companies.