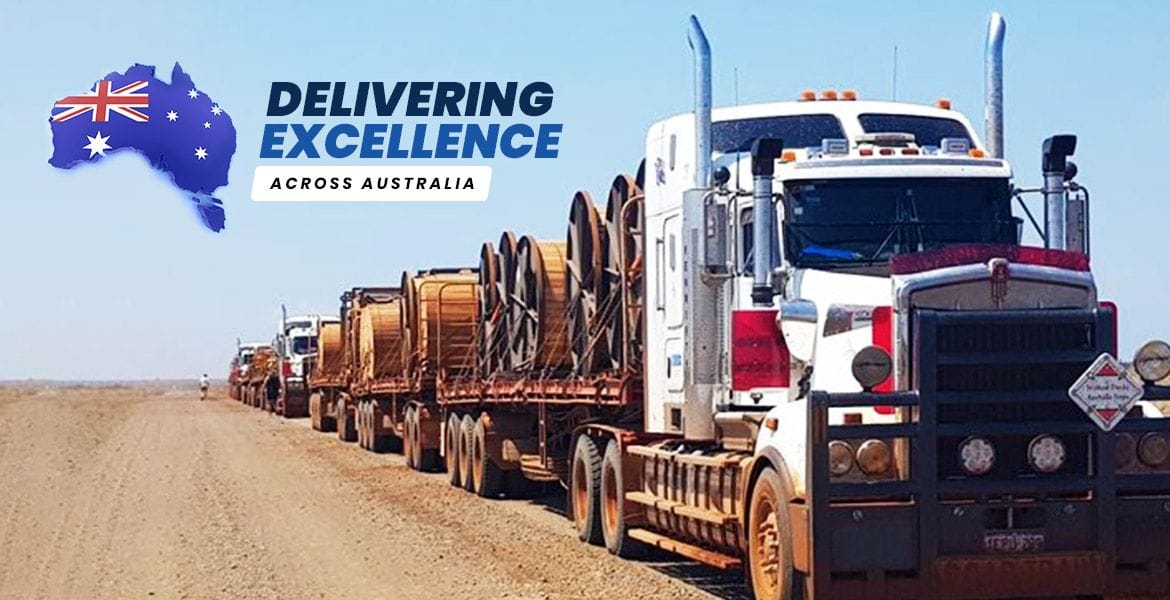 Australias Leading Haulage & Trucking Transport Company
Australia Wide Haulage is committed to delivering effective and high-quality transport and logistics solutions to our clients and customers.
Australia Wide Haulage has very comprehensive experience with mine sites and the remote areas throughout Western Australia. Our successful family-owned heavy haulage business has expanded across the country, now delivering freight to South Australia, Victoria, New South Wales, Queensland and the Northern Territory.
With a modern line haul fleet of 90 to 167 tonne rated trucks, our experienced team of drivers are supported by a full suite of safe work systems and procedures.