Safe & Reliable Transport Solutions Across Australia
Australia Wide Haulage is an Australian freight company committed to delivering effective and high-quality transport and logistics solutions to our clients.
Australia Wide Haulage has comprehensive experience with mine sites and remote areas throughout Western Australia. Our successful family-owned heavy haulage business also deliver freight to all other parts of mainland Australia.
With a modern line haul fleet of 90 to 167 tonne rated prime movers, our experienced team of drivers will deliver your goods in a safe and time efficient manner from our Perth depot.
Our Freight Service Capabilities
Our fleet size gives us the flexibility and capability to deliver and transport freight for the following combinations:
Pallet Freight

Parcel Freight

General Freight Service

Single Semi Trailers

Drop Decks

Drop Decks with Ramps

Drop Deck Extendables

Extendable Trailers
50 Tonne Quad Spread Deck and Dolly

75 Tonne Quad Spread Deck and Dolly

Swing Lift

B-Doubles

Oversize Road Train

2 & 3 Trailer Road Train

And More
Our Commitment to Clients
Our haulage transport solutions and options are available to commercial, industrial, oil & gas, resources, and mining companies.
No matter how big or small a job is, we are committed to quality transport services. We understand how important freight transport is to businesses.
All trucks, trailers and other equipment are immaculately maintained to ensure your goods arrive in a safe and timely manner.
Every team member and driver is fully trained, has a wealth of experience in the freight transport industry, and committed to our customers.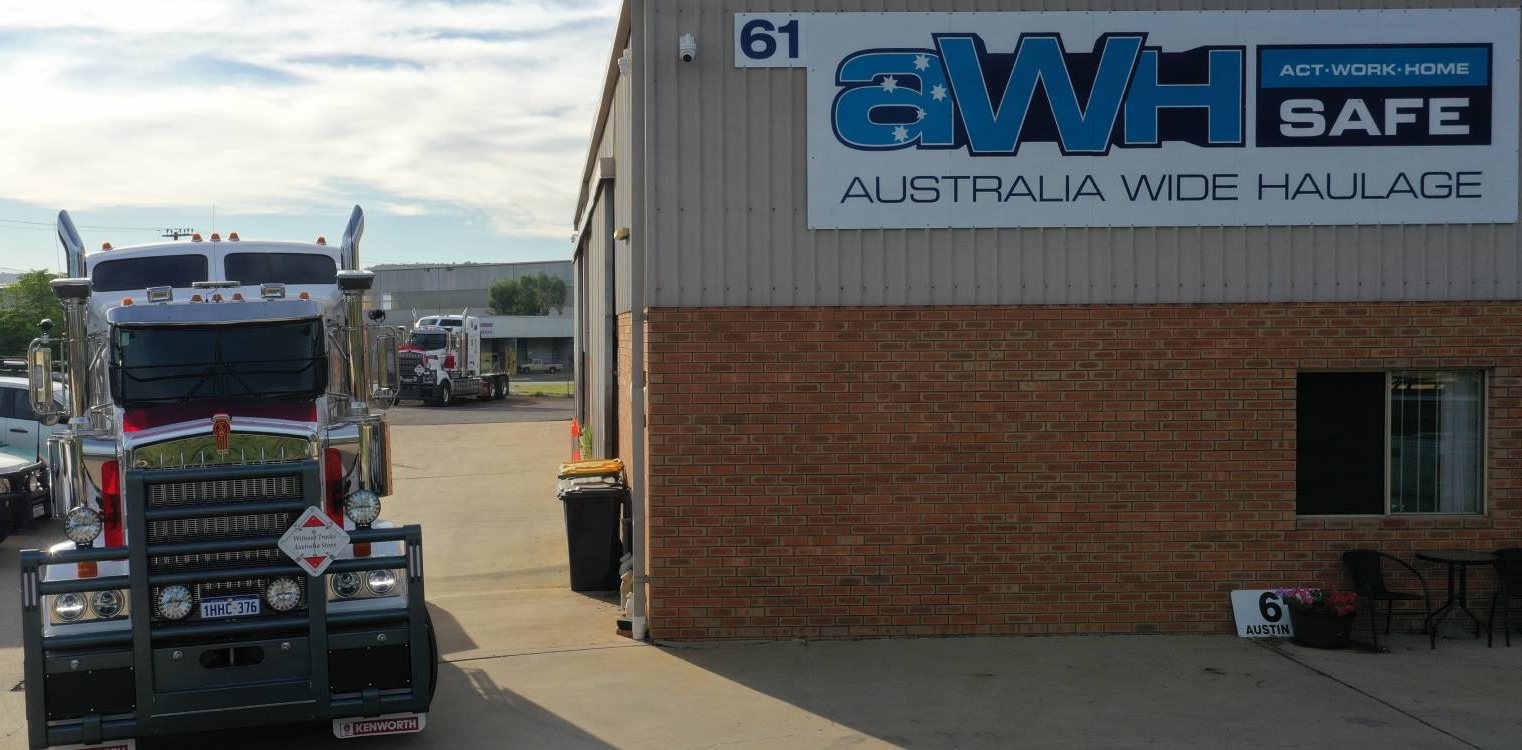 Australia's Leading Freight Specialists
With an extensive and modern fleet, including road trains, B-doubles, and low loaders, we can transport heavy haulage of any size to any destination throughout the country.
We have generations of experience in the industry, along with an extensive range of services and facilities. Our customers can attest to our dedication to always going the extra mile.
Get a Quote
At Australia Wide Haulage we specialise in providing flexible and innovative transport solutions. We focus on safety, cost-effectiveness and continuous improvement which ensure that all of our service offerings are of the highest standards. We are Australia's premier truck transport company that always strives to give seamless logistics by achieving strong management and dependable customer service.
Some advantages of choosing us for your freight needs are: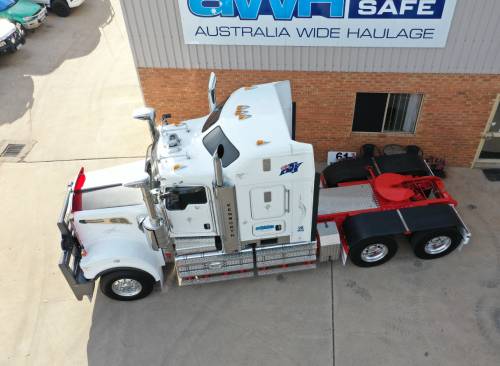 We offer quick, no-obligation quotes as many of our clients are on tight schedules and need the job done fast. Our high service efficiency means we can offer competitive pricing and cost-effective quotes for our freight services.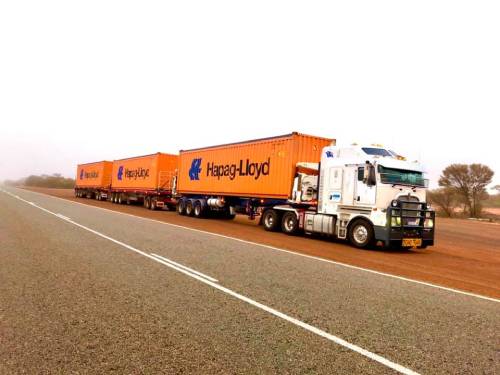 No matter how big or small the job is, you can rest assured we will take care of your freight requirements. Whether it be for delivering a single store container, or a delivery that requires multiple trucks. Contact us with the details of and we can get started right away.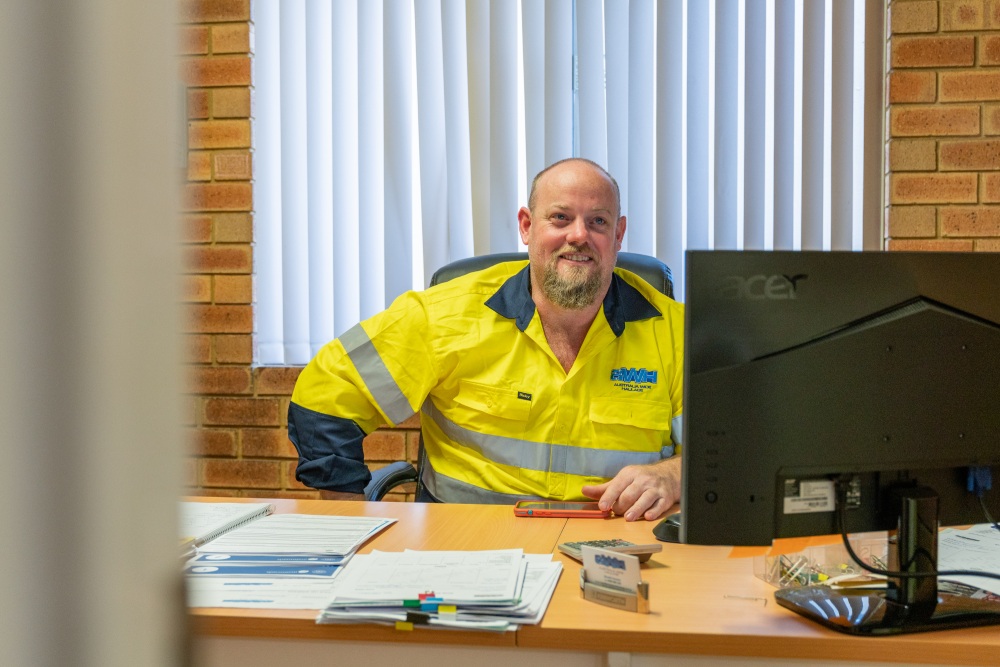 We can keep you informed of the status of your shipment, for piece of mind. And if you require any other information or a quote, our friendly team are on hand to assist you.
Our company is fully Main Roads Accredited, and we have an established track record in providing high-quality and professional logistics, transport and freight services Australia with a key focus in reliability and safety.
We take pride in the safety record of our leading heavy haulage services, and our company keeps up with compliance and transport requirements that extend to fatigue management, permits, vehicle maintenance, and licensing, among others.
Get a Quote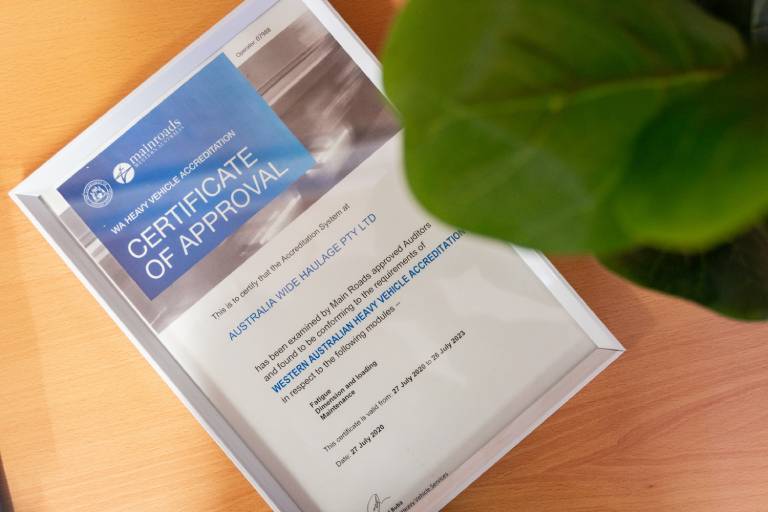 Raising the Standard in Freight

 
Australia Wide Haulage is a family-owned freight and logistics company located in Kenwick, Perth. We pride ourselves on our ability to deliver a personal and professional service, and being flexible and responsive to our customer's requirements for heavy haulage in australia.
Originating in 1985 with 3 prime movers and 7 trailers working throughout Western Australia, the family business continued to prosper and grow. In January 2010, it evolved into Australia Wide Haulage, becoming a nationwide haulier transport company.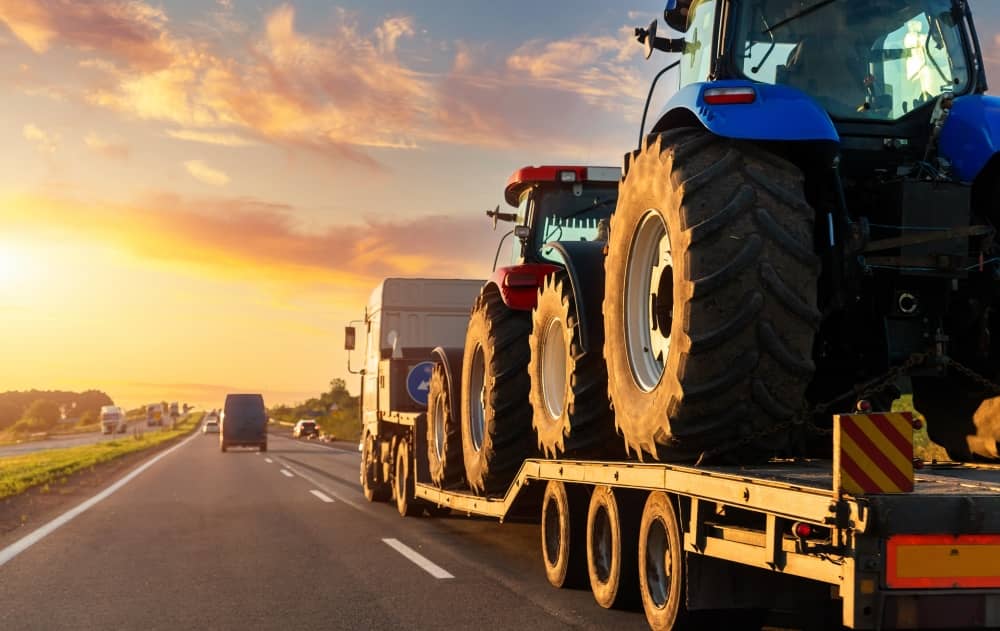 What is Heavy Haulage?
Heavy haulage refers to trucking services that specialise in carrying heavy loads. In Australia, this amount is defined as any truck that is over 4.5 tonnes of gross vehicle mass (GVM). ...REAL MORE
Fill out the form below and we will get back to you shortly.