Over Dimensional Transport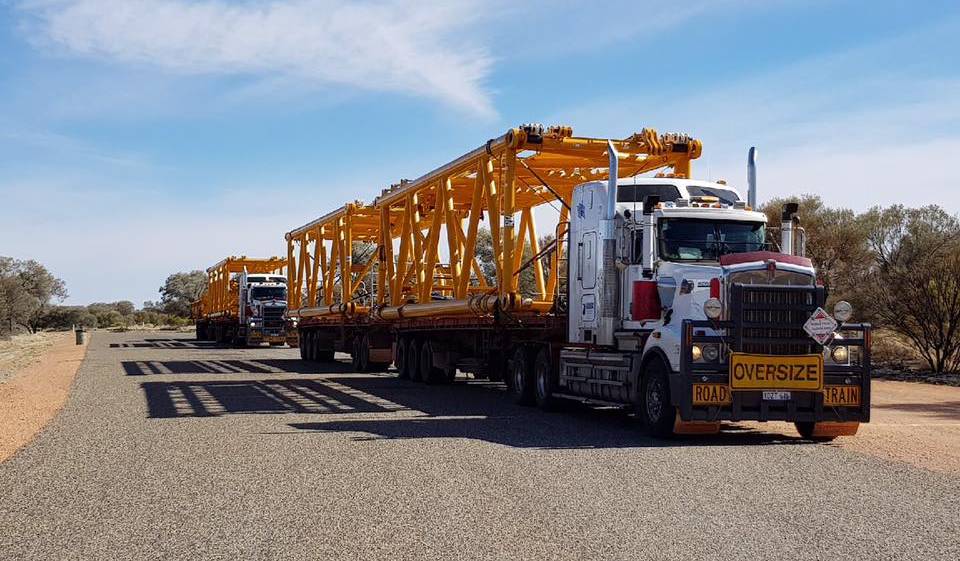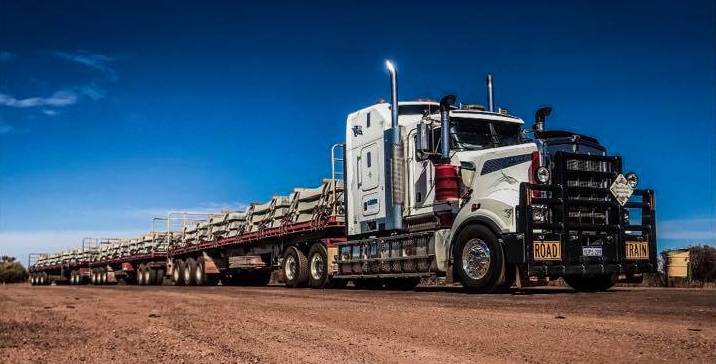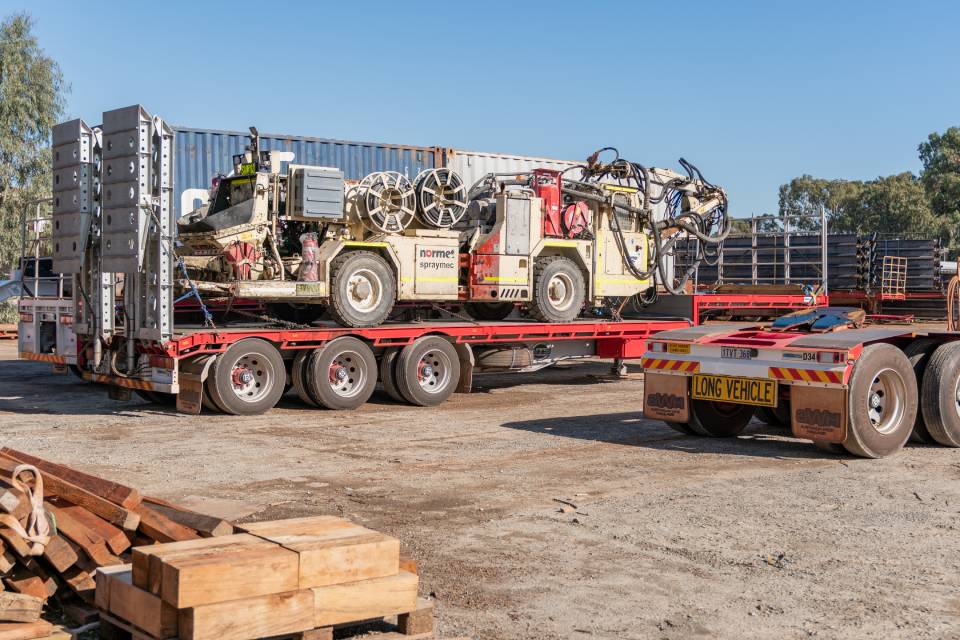 Perth's #1 Oversized Load Transport Company
At Australia Wide Haulage, we have the equipment, the permits and the accreditation to move over-length, over-size and over-dimensional loads to any location across Australia.
Our experience in moving a variety of oversize loads, supported by a fleet of Flat Deck, Drop Deck, Extendable and Quad Spread Deck Low Loader trailers, means you can rely on us to deliver any sized cargo anywhere across Australia; safely, correctly and on time.
Got Oversized Loads? We've Got You Covered!
We offer over-dimensional transport using vehicles designed for this specific purpose. If you have oversized loads that you cannot divide or load in such a way that could minimise their widths, contact us today.
Oversized loads include:
Agricultural machines such as grain augers and harvesters
Vehicle combinations that cannot be divided into different or separate parts, such as construction vehicles
Building infrastructure
Bridge components
Get a Quote
Specialised Service for Oversized Loads
With us, oversized shipments are no longer a complex puzzle. That's because we create and maintain an optimised plan for routing and transport. Our experience in over-dimensional transport enables us to piece together a plan that meets a variety of rules and regulations. While prioritising compliance with the laws, we also find ways to make sure everything is in your favour.
Moving loads that are well over the normal permitted height, weight, and length standards can be tricky. We're not just talking about the vehicle you need for carrying them, but also the requirements involved. Construction and agricultural equipment, building materials, and other types of machinery may not be allowed for regular road transport.
Get a Quote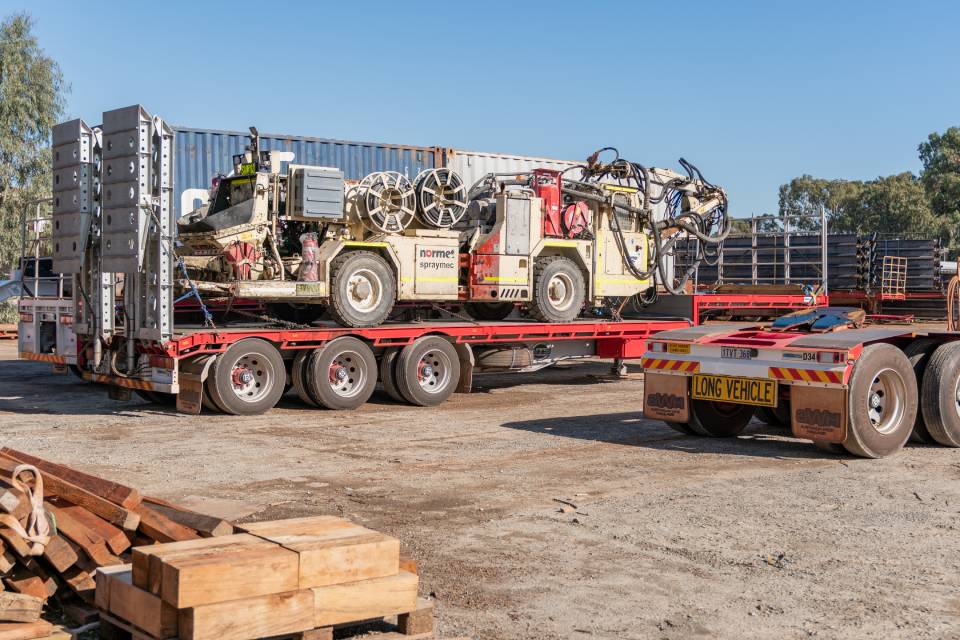 As our client, we want you to be satisfied with our service. And we know how important it is for you to stay within your budget. Ensuring compliance is one way for us to help meet your delivery schedule. It also aids in maintaining a cost-efficient transport service.
Delays can cost you money, especially if the oversized load you want us to transport is for an ongoing project within a specified timeframe.
Efficient, Reliable, and Affordable Freight
Our mission is to help make sure your business operates as smoothly as possible. The last thing you want is to have oversized loads seized or stopped because of violations or for any other reason. We are well aware of the rules and regulations that often pose a challenge for transporting heavy and large equipment or freight.
We work everything out for you, including route and traffic control planning and securing oversized loads from start to finish. Logistics is critical to a successful over-dimensional transport. Additionally, specialised vehicles and equipment used for transporting large and heavy loads are just as significant as the logistics team.
Get a Quote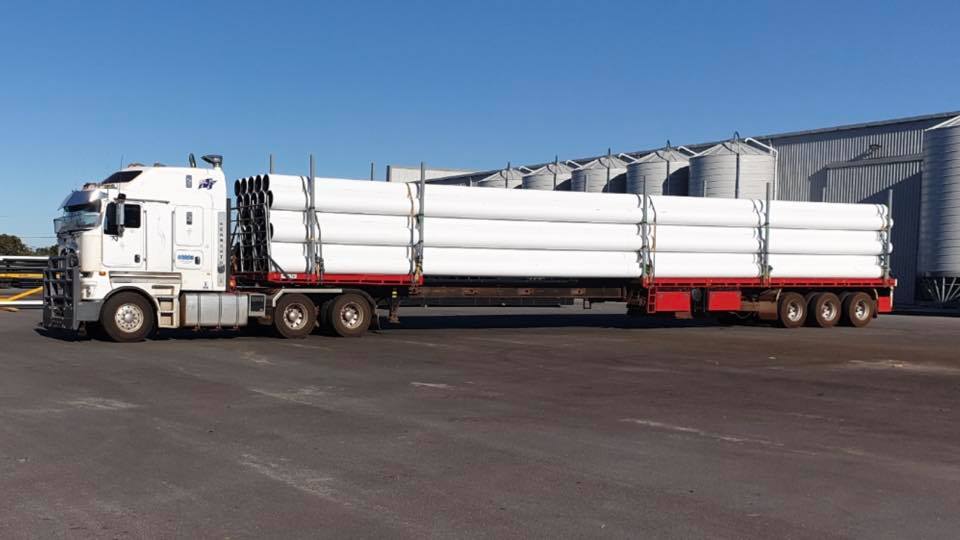 Oversize or over mass heavy haulage transport service in different locations in the country
Provide an experienced and fully trained driver
Safe equipment delivery even to remote areas
Flat deck, drop deck, quad spread deck, and extendable trailers for all oversized transport requirements
Craneage for heavy loads
Freight shipping
Heavy load escorts
Liaise with relevant authorities for compliance and permit arrangements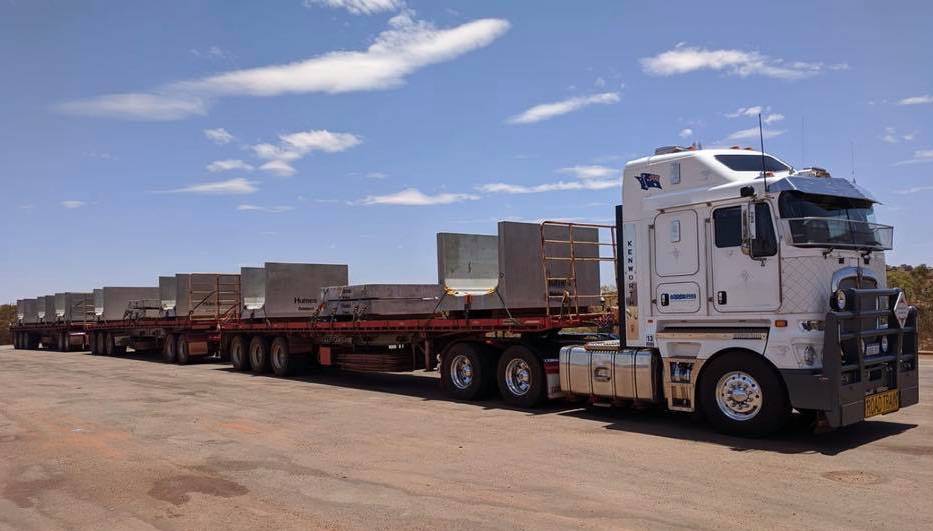 If you need to move equipment, plant, and fabrications of any size, we'll do it for you, Australia-wide. For a personalised and professional oversized load transport service, choose Australia Wide Haulage. Contact us today!