Mine Site and Remote Location Transport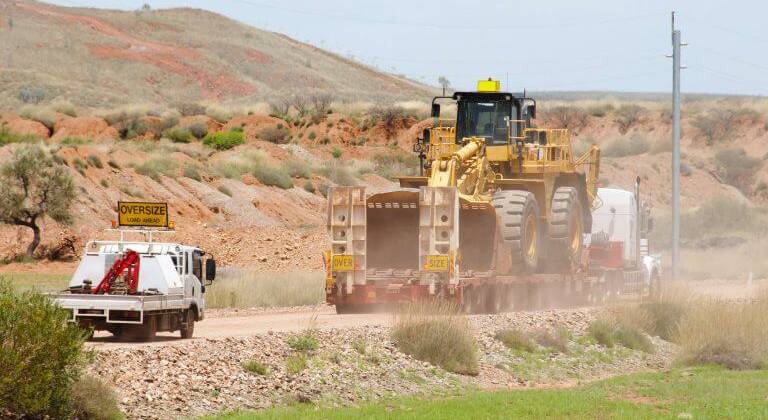 Trusted Mining Transport Services
Australia Wide Haulage are capable of handling any mining or remote location's heavy haulage requirements. We are able to meet every client's needs, plus their individual site compliance and regulation conditions.
Our capabilities include transport of heavy mining and earthmoving equipment, over-length and over-width equipment and transportable buildings to any site in Australia.
Our heavy haulage prime movers are all equipped with satellite communication equipment, enabling safety monitoring and alerts, live locations and constant communication.
Get a Quote
Our Service to The Mining Industry
At Australia Wide Haulage, we offer freight for a range of mining companies in Western Australia and other parts of Australia. Our projects of note include:
Perth
Optus Stadium Railway Station
Mitchell Freeway Extension
Mandurah Forum
North Link Project
Miling Bypass
Metronet Projects
Western Australia
Boddington Expansion Project
Greenbushes Bridge
Silvergrass Construction
Nammuldi Construction
Albany Bridge – Main Roads
Monodelphous Crane moves
South Flank
Marble bar Road upgrade
Iron Bridge Project
Koodaideri Project
Ti Tree Rail Project
Interstate
QLD – Rockhampton Rail Upgrade
SA – Olympic Dam Upgrade
Specially Trained and Trusted Remote Haulage Experts
Our protocols and policies exceed best practices in the industry. That's why we are proud to say that we are the number one choice for numerous mining companies in the state and throughout the country.
When you require logistical support and product transportation services, Australia Wide Haulage is here for you. Our vehicles are specially made for mining transportation, and are complete with GPS trackers so you can monitor the location whenever necessary. With our trained and experienced team, you get peace of mind for your mine site.
Get a Quote