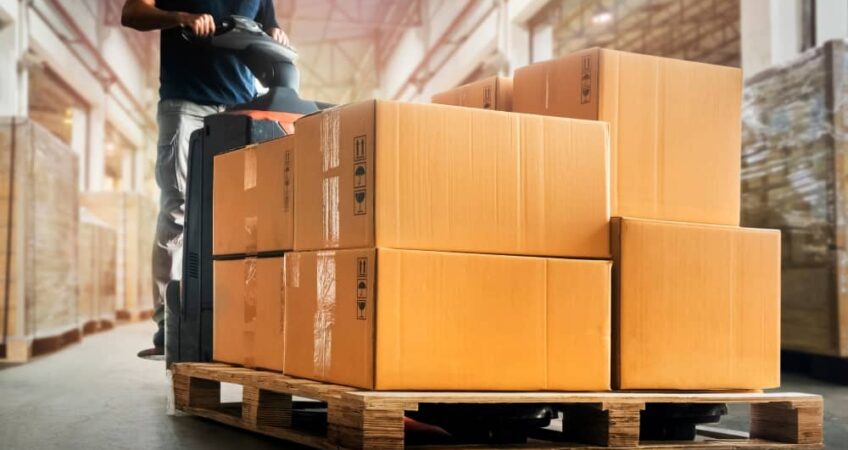 Today's world has become globalised and interconnected, thus making services such as the transportation of goods more crucial than ever. Businesses and economies rely heavily on shipping products through various means, including freight and courier services.
Although many people may use the term interchangeably, nuanced differences need to be recognised. Knowing the freight vs courier differences will help you determine which service you need to keep your products going.
What is a Freight Service?
Freight pertains to the goods transported via various methods, including air, sea, road, and rail. But depending on the context, it can also refer to the fees or charges imposed on the service of transporting goods.
Freight differs from other services, particularly courier, in terms of the amount and distance travelled of the transported goods. Generally, it involves goods in larger quantities, travelling over longer distances through a ship, plane, truck, or train. As for the goods, they can be anything from raw materials to commodities to finished products. In other words, they are tangible items often packaged, containerised, or palletised to ensure efficient and safe handling and transportation.
With freight services, you can enjoy the following advantages:
1. Cost-Efficiency
When you choose a freight company, you can transport goods in huge quantities without worrying about the total cost. That's because the cost per unit is much cheaper than most other services. It makes a lot of sense for small businesses to opt for freight, particularly those that need to consolidate multiple shipments in one trailer or container without the usual high freight costs.
2. Versatility
Professional freight companies, such as Australia Wide Haulage, can assure you that your goods will be handled capably and appropriately, no matter what they may be. From oversized machinery to heavy equipment to bulk commodities, they will be transported with the correct configuration to ensure their safety.
3. Specialised Handling
When you have specialised or sensitive cargo, it is better to leave it to the pros. In this case, choose a freight business that knows how to handle perishable goods, hazardous materials, industrial machinery, and other similar items. You can be sure they will be held in secure storage or dedicated equipment, making loading and unloading easier and safer.
4. Long Distance Capability
Freight services are a much better choice than other means, such as courier, if you require long-distance transportation of goods. They have the expertise, infrastructure, and connections to deal with complex logistics. That's why freight is recommended for intrastate, interstate, and international deliveries.
5. Compliance and Documentation
Freight companies ensure your shipment complies with any documentation regulations in transporting goods, whether within or outside your state. That way, you can take your mind off shipping rules and avoid travel issues. And to help ease your mind further, you get accurate documentation to know where your goods are and whether they can be delivered on time.
Although there are many benefits, a freight service may not be for you for the following reasons:
1. Extended Delivery Timelines
Although freight solutions are often quick, they cannot compete with express or courier deliveries. Freight transportation is generally complex, involving consolidation, a thorough logistics plan and process, and secure loading and unloading. All these tasks can result in longer total transit times.
2. Insufficient Door-to-Door Services
Although certain types of freight solutions, such as over-the-road service, offer door-to-door, freight typically works between a shipping terminal or distribution centres to another. Therefore, deliveries require additional steps to get to their final destination, such as local pickups and transfers between local carriers.
3. Possible Disruptions
Adverse weather conditions, labour strikes, regulatory changes, and road or port congestion can significantly impact transit time. This can hurt a business's supply chain.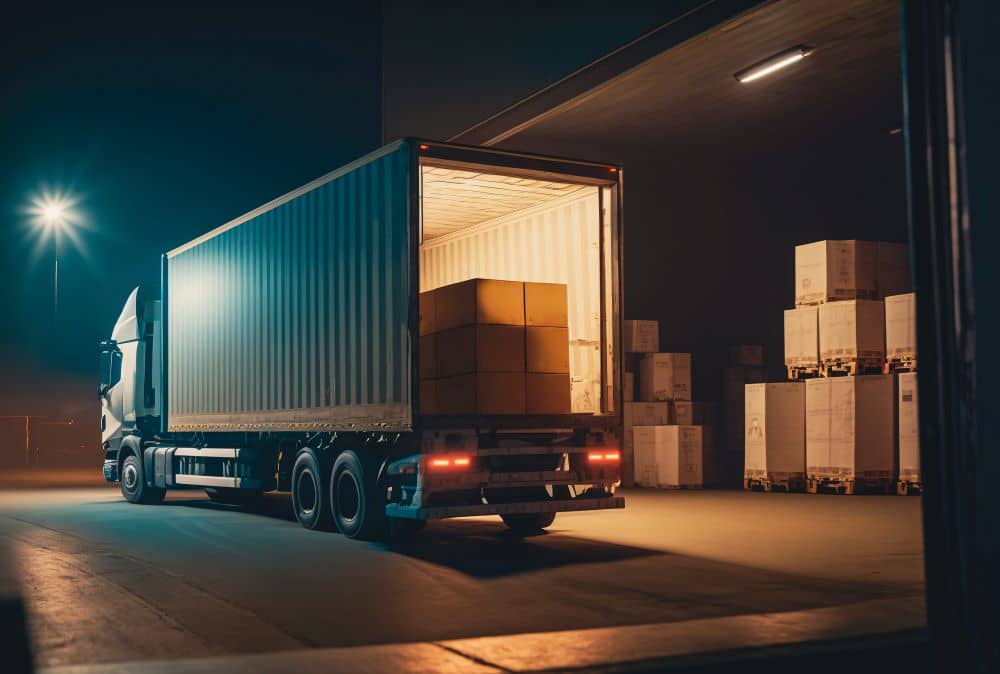 What is a Courier Service?
Like a freight service, a courier lets you send (or receive) parcels or consignments from one location to another. You can use a courier to deliver anything from a single letter to a piece of exercise equipment to another part of your city, country, or even internationally.
Small to large businesses partner with courier services, especially those that sell products online to ship their products to their customers. You may want to opt for a courier service for the following reasons:
1. Speed
When it comes to efficiency in fleet management and route planning, you can count on a courier company.
2. Reliability
Couriers have reliable logistics, offering tracking services and door-to-door deliveries. You can track where your package is on your smartphone and even get notified if it is misplaced.
3. Safety
Professional companies have established practices and trained staff to reduce the risk of package losses and in-transit damage.
Although beneficial, couriers can also come with some cons:
1. Expensive
Courier services are certainly cheaper than other solutions, but this statement is only valid with light and small packages. A courier is not a good option if you wish to transport multiple or heavy items.
2. Limitations
Aside from charging premium rates even for standard deliveries, you may be unable to transport oversized items. Before you book a courier service, learn about the package dimension and weight restrictions.
3. Damage-Prone
Yes, the staff is well-trained when handling items, but consignments change hands usually at various stops. Therefore, your parcel is at risk of damage.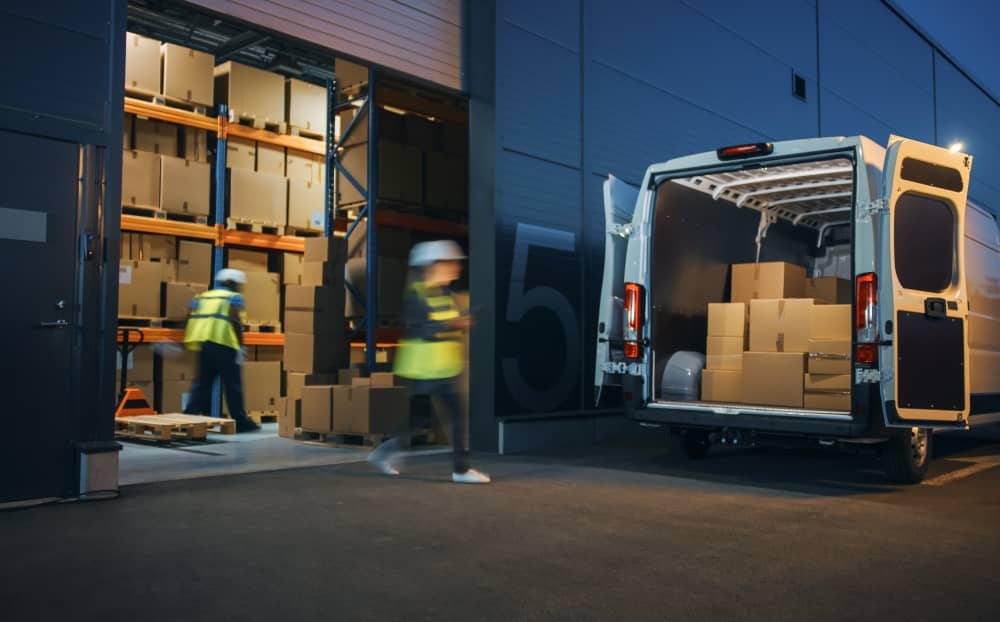 Which Service Do You Need?
If you require a transport service for a small package, such as documents and lightweight objects, you can choose a courier service. Couriers can also deliver your item quickly, which is why they are often the choice for local deliveries. You can have your package straight to your door in just a few days or even less. Also, if it is a single package, it's usually cheaper to hire a courier.
Meanwhile, freight services make more sense than couriers if you have a large or heavy shipment. A freight company will take care of any bulky item you may have that exceeds a courier's size and weight limits. You can never go wrong with professional freight service whenever you require specialised handling of your delivery, such as crates, containers, or pallets.
Do you need efficient and reliable freight shipping for large or heavy equipment? We've got you covered. Australia Wide Haulage has an expert team that will carefully handle your cargo. Let us help you simplify your logistics requirements. Contact us for freight transportation today!