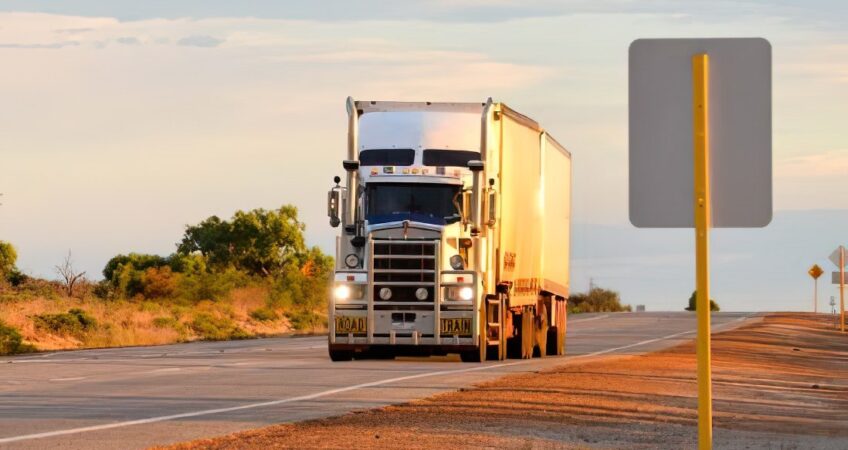 Heavy machinery transport companies are an invaluable resource for the transport and logistics industry. They transport large, bulky items such as locomotives, boilers, transformers, and industrial machinery. Hiring a heavy haulage company protects your freight. These haulage companies use proper equipment and follow safety protocols to transport heavy objects on rough roads or terrain. They have different options for haulage vehicles and equipment which have less risk of damage to your goods.
Why is Heavy Haulage Important?
Heavy haulage enables the safe transport of oversized and over-dimensioned loads. These bulky items are difficult or impossible to move using conventional transportation methods. Examples of heavy haulage include shipping containers, construction equipment, industrial machinery, large vehicles and trailers, and heavy parts for manufacturing.
Heavy haulage requires specialised vehicles, trailers, and methods to ensure the items get from one location to another. Companies that provide heavy haulage services store, secure, transport, load, and unload large goods. Heavy haulage companies must adhere to stringent safety regulations when moving heavy items.
Drivers and operators must undergo training to operate heavy vehicles and trailers and secure and transport oversized loads. Safety features like air brakes, load locks, outriggers, and freight security systems are also critical for protecting employees and other road users and ensuring the safety of the cargo. Companies that provide heavy haulage services must also invest in appropriate insurance coverage to protect their assets and personnel.
Additionally, companies must ensure they obtain the necessary permits from relevant authorities before transporting oversize loads. This includes working with local law enforcement to provide escorts during the transport process.
5 Important Benefits of Hiring a Heavy Haulage Company for Heavy Transport
Hiring a heavy haulage company for heavy transport saves time, money, and stress. The company manages the entire process on your behalf. Here are some important benefits of hiring a heavy haulage company for heavy transport:
1. Cost Efficiency
Since these companies specialise in transporting large, heavy items, they offer competitive rates and flexible payment options that accommodate different budgets. Hiring a haulage company is cheaper than having your truck transport heavy goods because of maintenance, specialty trailers, and fuel. Their experience and specialised equipment save time, money, and energy that would otherwise be wasted on dealing with delays or hauling expenses.
2. Convenience and Reliability
Heavy haul trucking companies have systems to ensure smooth transport. They have modern routing technology and a newer fleet of special hauling trucks. It gives a convenient and effortless process for business owners. They also consider specific customer requirements such as special packaging, expedited delivery times, or customised routing instructions. Working with professionals gives you peace of mind and guarantees a safe and timely shipment.
Heavy haul trucking companies have an excellent reputation for reliability. They ensure their vehicles are in optimal working condition before each dispatch. They thoroughly inspect the load to ensure everything is up to safety standards and the vehicle is mechanically sound. Each driver undergoes rigorous training on safety precautions when transporting bulky goods over long distances. This mitigates the risk of damage or loss in transit.
3. Better Risk Management
Heavy haul trucking companies adhere to any relevant industry insurance and regulations. It provides an invaluable layer of protection for customers and their goods. In the event of a problem, these companies work with their clients to ensure they achieve the best possible outcome and that the shipment arrives safely. They are well-equipped to address mechanical breakdowns and detours caused by weather or unforeseen circumstances.
4. Latest Technology
Heavy haul trucking companies utilise the latest technology to optimize efficiency and safety. They leverage the power of technology to improve their services. They use GPS tracking capabilities that allow customers to track shipments in real time. They also have digital document management systems that streamline administrative tasks. Automated routing algorithms help heavy haul trucking companies plan the most efficient delivery routes. It reduces fuel costs and allows for faster delivery times. Additionally, these companies use predictive analytics to identify potential issues with trucks and prevent costly breakdowns.
5. Flexibility
Heavy haul trucking companies allow customers to schedule their shipments according to their needs. It allows customers to take advantage of more efficient delivery times, which saves money on fuel costs and other fees. With a professional heavy haul trucking company, customers rest assured their goods will arrive safe and on time, regardless of the size and weight.
How Australia-Wide Haulage Can Help You
Australia Wide Haulage employs trained, experienced drivers to ensure your shipment will get where it needs to go on time. Utilizing the most advanced technology and safety protocols, these companies guarantee that your cargo will be delivered without delays. Australia Wide Haulage uses GPS tracking systems to monitor the entire process.
From start to finish, customers can monitor their shipment's progress. With these services, businesses can focus on other aspects, knowing that their goods are in good hands with heavy haul trucking companies. Australia Wide Haulage offers a comprehensive range of heavy haul trucking services that meet the needs of any business. Contact us today to discuss your requirements and learn more about our services.