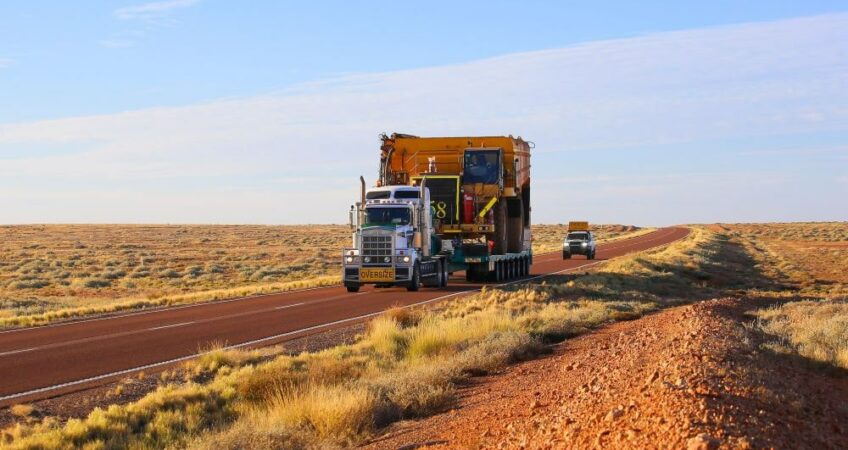 If your business requires transportation services, it's only right that you pick a transport company you can trust. Whether you need assistance occasionally or on a more frequent schedule, you demand that your goods are delivered promptly and safely at the correct location.
Reducing transportation costs helps maintain a healthy bottom line. That's why your business relies on a good transport company to move your product from one point to another. Before you pay for the service, you need to ensure you're dealing with a reliable firm that will assist in easing your daily operations.
Are you planning to hire a transport company? Then, this blog is for you. Here are five things to look for when choosing a freight business:
Efficiency
One of the first things you must do is to talk to customer support or a company representative. It will help you gauge the company's efficiency in transporting goods. Ask about their capabilities, how they book and report the movements of their vehicles, and how they manage their inventory. Enquire a lot, including about GPS tracking, safety, and locations covered.
Don't forget to ask about the types of shipments that they allow. Some companies only ship one or two types of items, which may not include the goods you commonly transport. If you have various products that may need delivery services, opt for a company that can accommodate changes and manage multiple shipment types. Optimised routes and fuel stops will also aid in reaching the intended destination on time.
Part of ensuring a company's efficiency is the proper maintenance of the vehicles, especially for heavy haulage. Tyre pressure, fuel consumption, and axle alignment are just some areas that any reputable business should look into regularly.
A reputable company will give you clear answers so you get peace of mind knowing they can overcome any difficulties that may occur on the road.
Communication
Transparency is vital in any business, including transporting goods. Do you have any questions regarding the service? What if you want to track your shipment whilst it is on the road? An efficient and honest business will give you the details you require. More importantly, if there are possible delays or other issues with the transport, you should immediately be notified.
When transporting your consignment, you most likely need real-time information, such as the live location of the truck and its route data. Any experienced transport business will already be equipped with the latest technology, including satellite or GPS tracking. That way, customers like you can get the shipment details with just one phone call or a few clicks on your computer or smartphone.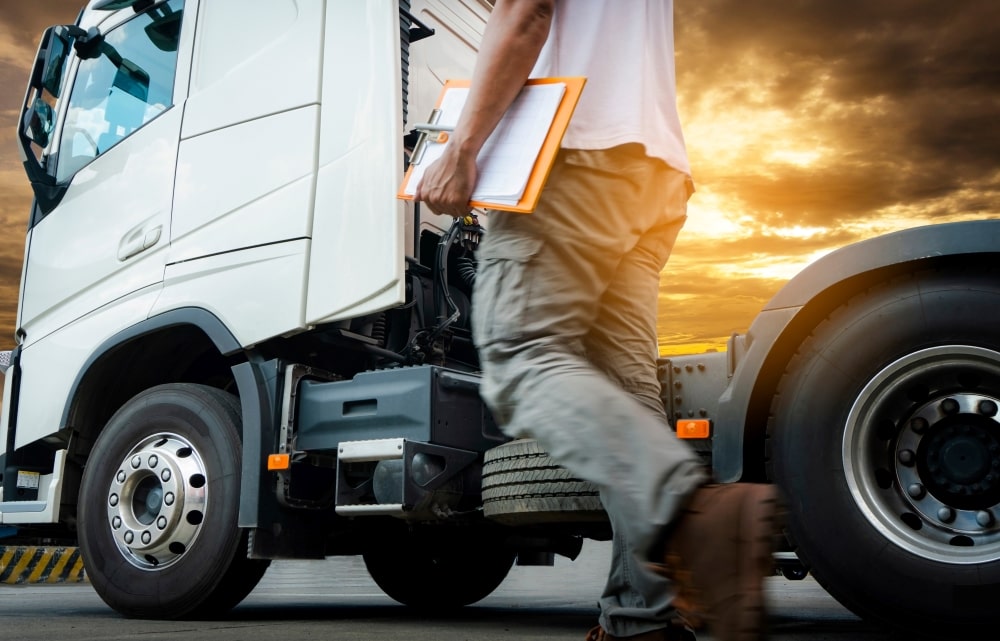 Safety Monitoring
A reliable transport company prioritises logistics safety as it has a direct impact on the brand's competitiveness. The last thing you want is to worry about product theft or damage (or both) whilst your goods are being transported. That's why safety monitoring access is essential.
As the customer, you should rest assured that your products will be delivered on time and in one piece. Mishandling, accidents, or storage issues during transport can represent substantial financial losses to your business. Not only that, you will have to deal with manufacturing or commercial operation delays, which can significantly affect your business' reputation.
Therefore, you should look for a transport company that can ensure the safety, efficiency, and fulfilment of deliveries. Proper measures, such as the ones below, are set in place to spot and mitigate risks, threats, and challenges to certifying the correct handling and protection of goods:
Using robust storage, along with advanced logistics systems for locating cargo in real time
Guaranteeing cargo integrity with locks and seals
Inspecting freight trucks and containers before and after delivery
Checking warehouse and transport staff by implementing employee identification systems to restrict cargo access to authorised personnel only
Using technology to standardise logistics management for recording and supervising product storage, transportation, and handling
Reliable cargo transport businesses are not afraid to use technology to support their processes and services. And when they say your goods will be there, you can be confident that they will arrive.
Trust, Commitment, and Customer Service
With trained staff members and safety policies in place, you can be sure that products in transport are in good hands at all times. Customer commitment is demonstrated by providing outstanding services. Processes are streamlined to alleviate stress, quicken deliveries, and ensure excellent goods condition.
With years of experience, you will get specialised transport services from a knowledgeable team that can solve transport and logistics problems. But this is only possible if you hire a qualified transport company that you can trust.
Organising and implementing the movement of goods can be complicated. The process can involve different parties, such as the consignor and consignee, carrier, and freight forwarder. Everyone should communicate and exchange information whilst ensuring the fulfilment of contractual obligations. On top of that, they should also comply with procedures, legalities, and documentary requisites from various authorities like transport agencies. Only a qualified and experienced transport company can satisfy these requirements.
Shipping or Transport Requirements
If you run a business, you understand how important it is to meet the requirements of your customers. The same principle applies to transport companies. Since customer satisfaction is of great importance, you should look for a transport company that's willing to go above and beyond to provide the service you need.
One significant factor in finding a suitable freight business to hire lies in the goods you intend to transport. Your requirements will determine the mode of transport or shipping to be used. For instance, you will need a specific service for moving vehicles to a mine or remote site, which you may not use if you only require interstate transport.
Regardless of your transport requirements, the company should analyse the shipment in terms of the following:
The required delivery times
Service and availability
Dependability levels (For example: Will the goods require extra care and handling?)
Transport service costs
Damage possibility
Some goods can be shipped without extra packaging and can be sent out in bulk. Others, however, require extensive packaging for their safety. Many of them end up becoming heavily oversized than the actual products themselves. Meanwhile, some customers need heavy vehicles or machinery moved to another state.
And aside from the packaging, load management should also be enhanced. Trucks generally should be close to full payload whenever possible to maximise each trip. That's why fleets often use sophisticated software for maximised vehicle capacity utilisation in pickup/delivery routes. No matter the requirement, the transport company should be able to accommodate the service needed.
Hiring a Good Transport Company
Moving goods seems like a straightforward procedure, but so many things are happening behind the scenes that most people are not aware of. Failure to deliver products on time can lead to disappointed customers, which can greatly affect your business. That's why we highly recommend that you plan ahead of time, especially for oversized transport, to avoid particular challenges.
Hiring the right transport company will help you safely get your goods on the dot and without a hitch. At Australia Wide Haulage, we ensure you that everything will be taken care of in the delivery of the consignment. Contact us for your transport needs, including mine/remote transport and heavy haulage requirements.