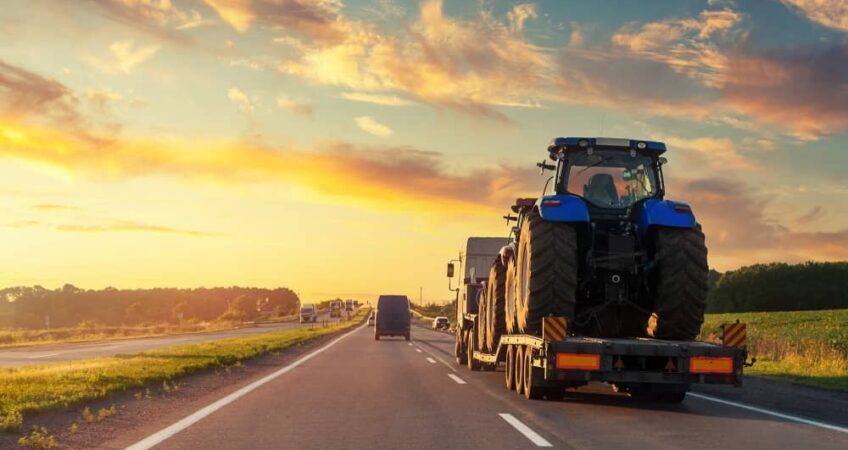 Australia is home to some of the world's most complex and advanced heavy haulage operations. The heavy haulage industry in Australia has grown due to the increasing size of cargo and vehicles and the changing nature of infrastructure.
Heavy machinery haulage involves container transport, over-dimensional loads, mobile crane deliveries, and bulk material transport. Transporting heavy machinery requires using the right equipment. This includes trailers and trucks designed for heavy hauling.
What Classifies as Heavy Equipment?
Heavy equipment refers to large, powerful machines for construction, mining and industrial operations. Heavy equipment includes bulldozers, excavators, cranes, backhoes, tractor-trailers, and forklifts. These machines' applications include digging trenches, grading roads, and lifting and moving heavy objects.
What are the Common Types of Heavy Equipment?
Farming Machinery
Modern farmers rely on an extensive range of machinery for various activities. Some of the farming vehicles include:
Tractors: Compact tractors, wheeled tractors, track tractors and orchard tractors.
Combine harvester: Relies on blades, gears, belts and wheels to turn cereal crops into the grain.
All-terrain vehicles (ATVs): Mowers, small trailers and spreaders
Trailer attachments: Plows, harrows, fertilizer spreaders, seeders, balers, wagons and rakes.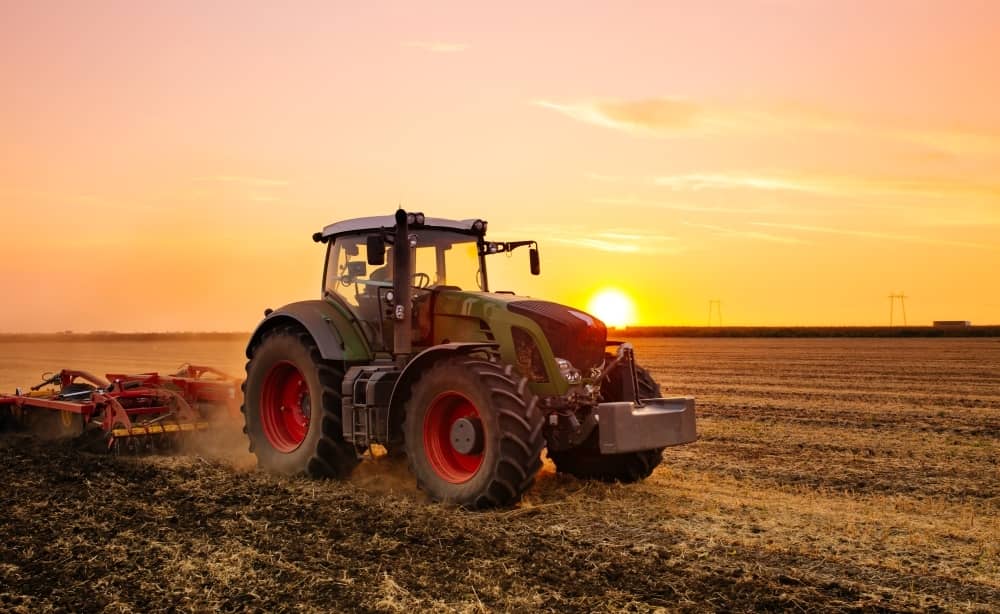 Earthmoving Machinery
Earthmoving machinery is powered by diesel or electric motors and designed to move large amounts of earth efficiently. These complex machines use various technologies and components, including hydraulic lifts, blades, bucket systems, motors, and powertrains.
They include:
Excavators
Wheel loaders
Backhoe loaders
Dozers
Skid steer loaders
Dump trucks
Trenchers
Scrapers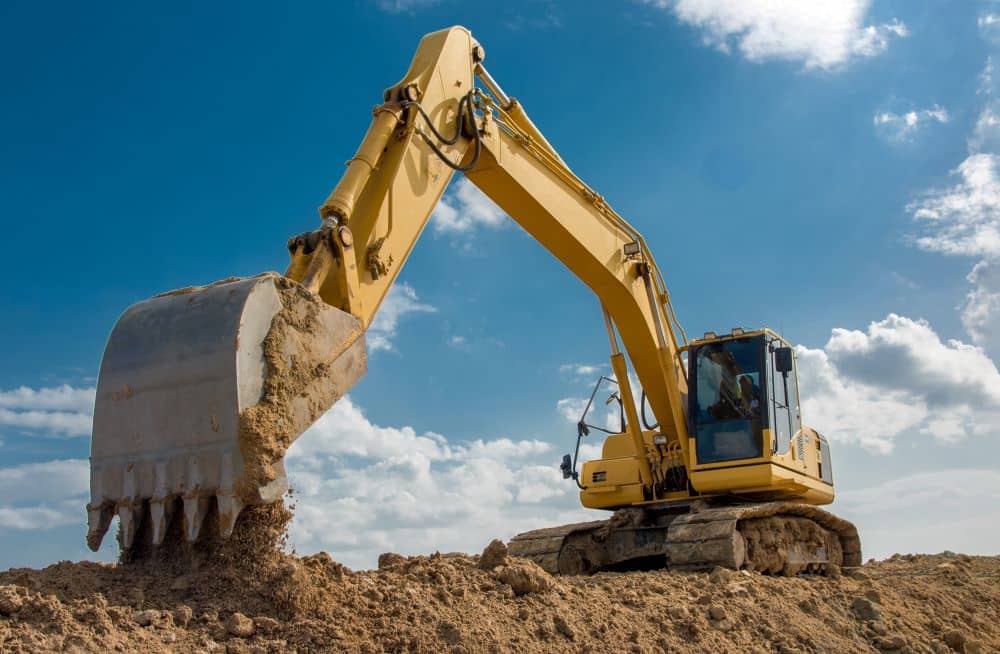 Mining Equipment and Accessories
Mining operations require heavy machinery and specialised tools for drilling, blasting, loading, and hauling materials. Safety gear such as hard hats, protective eyewear, gloves, and boots are also necessary for miners to carry out their work safely.
Surface mining equipment includes:
Bucket-wheel excavators
Wheel tractor scrapers
Shovels
Highwall miners
Graders
Blasthole drills
Mining trucks
Underground mining equipment includes:
Rock dusters
Crane lifts
Drones
Jumbo drills
Roof bolsters
Continuous miners
Loaders and hauliers
Scoops
Mining accessories include:
Compact tire clamps
Mining work platform
Tire handler
Pipe/tube handler
Cylinder handler
Tunnelling aerial platform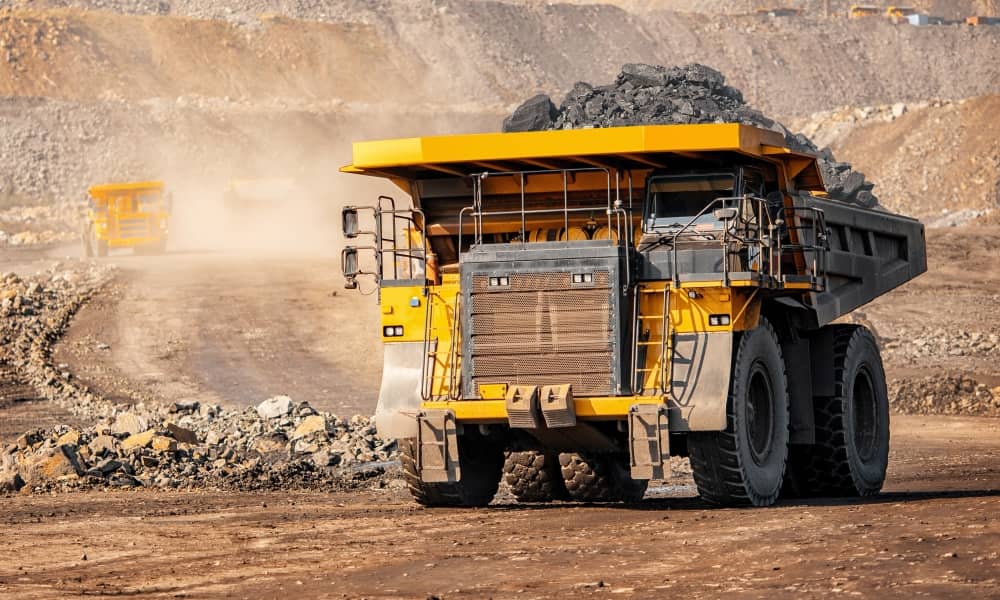 Heavy Industrial Components
These components range from huge metal forgings and machined parts to small precision bearings and screws. With sturdy materials such as steel, iron, aluminium, brass, bronze, plastics, and composites being used in production, they can stand up to the toughest industrial environments and perform reliably for years.
Hydraulic cylinders
Valves
Motors
Pumps
Australian Standards for Heavy Equipment
In Australia, heavy equipment is subject to different standards depending on the type of machinery. Heavy equipment must meet Australian Standards for safety, reliability and efficient performance. For example, AS 1418 – Cranes and Hoists set design, construction, and safety and testing requirements for lifting equipment. The AS 1636 – Earth Moving Machinery sets out the design and construction requirements for machines used in earthworks, excavation and other related activities.
Other standards apply to specific types of heavy machinery, such as cranes, forklifts, tractors and bulldozers. The Australian Standards provide comprehensive safety guidelines for operating and maintaining the equipment. They also guide how to inspect and test heavy machines to identify potential defects that could lead to an accident.
To comply with Australian Standards, a qualified professional must inspect and test all heavy machinery to ensure it meets the safety requirements. The Australian Standards also guide on machine maintenance, how to check for wear and tear and signs of mechanical failure.
All equipment must meet the specifications outlined in the Australian Safety Standards, as established by The National Heavy Vehicle Regulator (NHVR). It includes load limit requirements, mobility function machines and workplace safety. It also includes lighting, emergency stops and brakes, guardrails and power sources.
The National Occupational Safety and Health Commission (NOSHC) established the Australian Standards for heavy equipment per the Workplace Health, Safety and Compensation Act 1996. These standards have been developed to ensure the safe use of heavy equipment. They guard against potential hazards such as instability, incorrect operation or environmental impacts. The Standard outlines requirements for Heavy Equipment Operators. It includes approved training and certifications, operator competency assessments, safe operating procedures and maintenance schedules.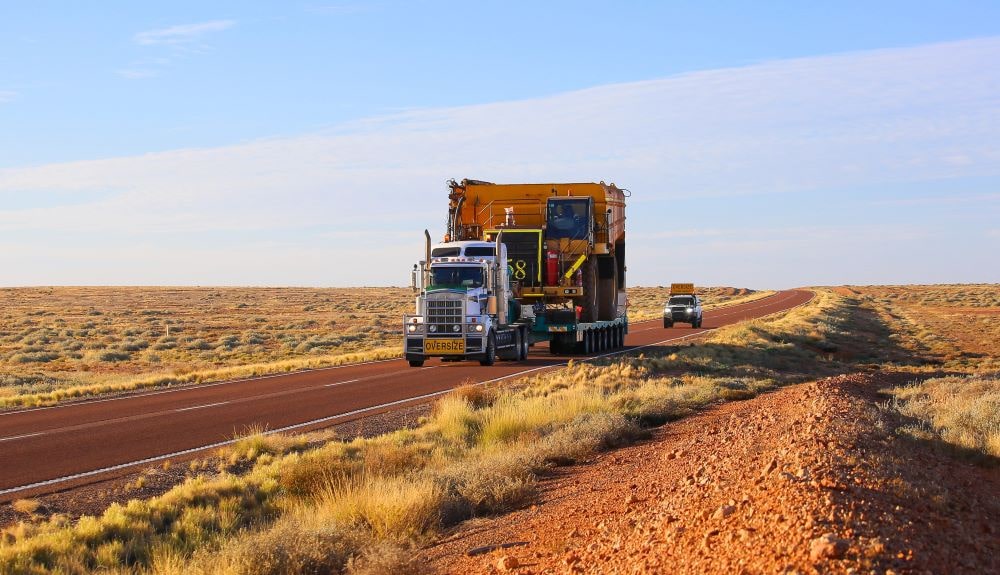 The Importance of Heavy Equipment
Heavy equipment is a valuable asset in the construction, agriculture, mining and manufacturing industries. It enables workers to complete jobs faster and more efficiently. The construction industry uses heavy equipment for excavation, drilling, foundation work, demolition, and lifting huge loads. Automated features like GPS systems, auto-levelling, and self-adjusting controls improve safety and productivity. Heavy equipment in the agricultural industry ploughs fields, tills the soil, seeds crops, and harvest produce.
It also helps farmers cultivate the land for new crops by removing stumps and roots and grading and compacting soil. In mining, heavy equipment mines rocks remove and transport materials deep within the earth's surface. Heavy equipment features in product fabrication, assembly and production in the manufacturing industry.
Heavy equipment is difficult to transport using regular vehicles due to its size and weight. It is especially true if the route between the job site and the origin point includes rough terrain or bad roads. You must hire specialized transportation services to move the heavy equipment in such cases. A professional transportation service ensures your project completes on time and within budget. They have the expertise and experience to navigate challenging roads and terrain.
Challenges of Transporting Heavy Equipment and Machinery
1. Damage & Accidents
Transporting heavy equipment and machinery involves a high risk of physical damage and potential accidents. It can result in significant financial losses due to repair costs or downtimes.
2. Cost
The cost of transporting heavy equipment and machinery is high due to the fuel, manpower and specialized equipment required for transportation.
3. Logistical Planning
Due to their size and weight, transporting heavy equipment and machinery requires a lot of logistical planning. It includes ensuring routes are well planned for safe transport. You should also obtain the necessary permits to move heavy loads on public roads legally.
4. Time
Transportation of heavy equipment and machinery takes time due to the large size of the load. It can lead to delays in delivery or repairs not completing on time, resulting in unhappy customers or frustrated employees.
5. Licensing & Compliance
Depending on where you transport heavy machinery, you must meet the requisite licensing and compliance requirements. Ensure all necessary paperwork is in order before transport.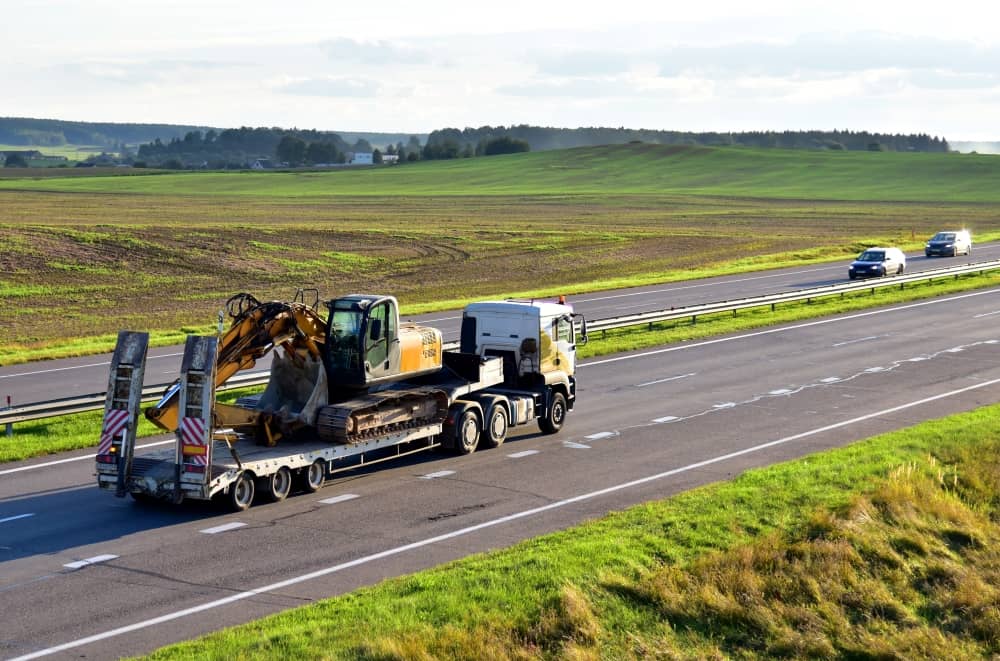 Why Choose Australia-Wide Haulage for Heavy Equipment Transport
Australia Wide Haulage is the leading heavy equipment transport company in Australia. With over ten years of experience, we have provided safe and reliable transport solutions.
We strive to keep our prices competitive. You can trust us to provide the best value for money when shipping your heavy equipment anywhere in Australia. We commit to providing timely, efficient, cost-effective service without compromising safety or quality.
Contact us today to learn more or get a quote.